@familyprotection Is A Scam! And We Are Russian Agents! The Real Face Of @familyprotection!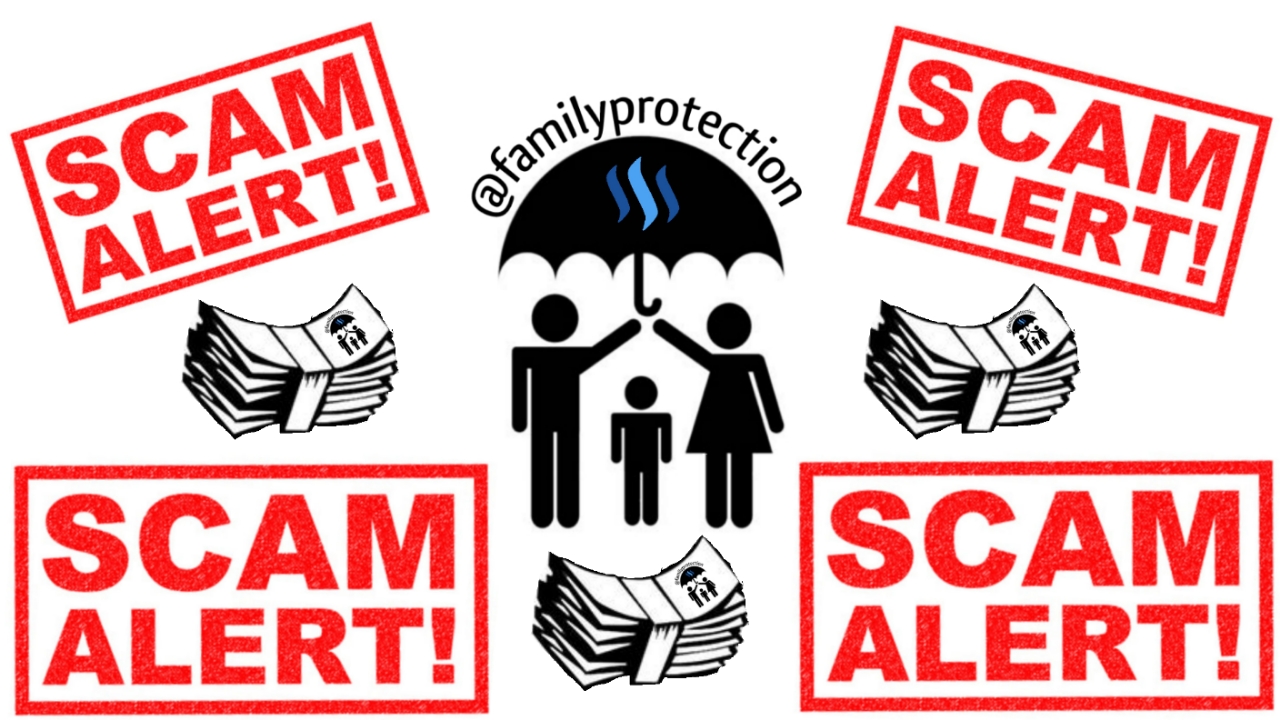 This is it!
The Truth About Me And My Little Scam!
It's time to set the record straight
and let everyone know what we are all about.
Why Did I Start Family Protection?
@familyprotection was started because I was sick of the way things were, I was disgusted with the way government child "protection" agencies were tearing families apart with such ease. I had grown up in foster care and knew all too well the level of CARE that was offered to children trapped in this system. Many years later me and my partner was threatened by the state because we chose to home-school our children. We even had to leave our country of fear from having our children legally kidnapped which led me to investigate and uncover a world of hate being dished out by the state.
I came up with the idea of having a support group, but I knew that I would need some help so I went to the person that I trusted and looked up to most on steemit. @canadian-coconut had it all, she was a very well respected and long standing member of the steemit community, she also had the power to really make a difference and with her upvote, we knew these stories would get the attention they so rightly deserved.
@familyprotection has been going for around six months now, and up until this last month we have been praised for trying to spread awareness on a problem that most people have no idea exists. We have done our best to make sure these stories get heard and at the same time we have raised crypto, that will one day be worth a pretty penny.

The Critics Came Marching In!
Recently, we have received some criticism for the way we do things, some people called us an outright scam, one said that we were Russian agents, two have even gone as far as to suggest that we are working alongside cps lol, and others thought that asking for donations was wrong. Among other things we have also been flagged and accused of being a voting ring and that we had no right in asking people to remove the #familyprotection tag from their unrelated post, these spammy posts clog up the tag that we invented so that the really important stories could easily be seen by people who care about this situation.
You're Dammed If You Do!
I know that for the most part, we are very well respected and that 99% of people appreciate the hard work we are doing to build and shape this community into a genuine support network. We know that we are doing the right thing but when we get the other 1% of people who are throwing shit in our direction it becomes hard not to notice. When someone takes a shit in a room full of roses then the smell of flowers disappears.

We never thought that trying to help
people would cause so much stress.
How Do We Put An End To The Accusations? How do we deal with people that claim to be fighting the same fight who are questioning our integrity and motives? Personally I think we shouldn't give these people the time of day, but at the same time my reputation is very important to me and I would like to eliminate the threat of any future attacks from people who seem to have a problem with @familyprotection.
Of course, we will always get some people who think cps are angels that were sent here to protect us. I'm happy to ignore such people but is there a way that we can eradicate the word scam from ever appearing around our community?
In the near future, when cryptos go to the moon, we WILL have the power to really start making a difference and when that day comes you will really get to see, that we are here to help, and that we mean what we say. I believe actions speak loader than words and I look forward to the day when all the nay sayers will be proven wrong and once again Mark Whittam will prove to the world that he never gives up or backs down from a fight worth fighting.

Please Prove us Wrong!
I would love for any of the haters out there to prove us wrong, show me evidence that we are scamming the steemit public. The fact is that @familyprotection is costing me and @canadian-coconut both time and money:
Since starting @familyprotection I no longer have the time to do my usual one post a day, which means I earn less.

I have also been renting steempower (which is not cheap) so that I can help support fp posts.

On top of the donations to @familyprotection from my FP posts which are in the hundreds of SBD's, I have aslo donated 200 x STEEM to @hickorymack and an additional 100 x SBD to FP which was not a percentage from my FP posts.

7 day's a week, me and Ca-Co are going through a huge amount of posts that don the fp tag, checking for authenticity, quality and reletivity. We are getting help from @eco-alex and @misslasvegas but it's still taking up most of our time.

@canadian-coconut earns 25% less in curation since she started upvoting mainly fp posts and has less time to do her own posts.
The great thing about our cause is that every penny we raise is transparent, anyone can easily check what comes in and what goes out. The fact is, that the only funds that have gone out from @familyprotection are 100SBD, this was for @hickorymack who was being hounded by cps because of her living conditions, she was homeless, but partly thanks to the steemit, and the fp community, she now has a home for her family.
We have never once taken a penny to pay ourselves because we really want the funds we have raised to grow, as we believe that 2018 is going to be the best year for crypto, ever!

Why Am I Writing This Post?
I am not trying to convince anybody of anything, and to be honest, I really couldn't give a damn about the haters but my concern is what our members feel and think about our @familyprotection community?
We really want to hear your opinions, and if you have any doubt about us and the way we do things? we WILL continue to raise awareness and funds but is there anything that we could do better so that we are all in agreement?
Do you think all the funds should be powered up, or should we continue to invest in other cryptos as well as steempower?

What do you think of the comment we leave on every post we resteem?

What do you think of the quality of the posts we resteem and should we be more picky in our selection?

Should we just completely ignore the haters and not waste any more time or effort in trying to convince these simple minded narcissists that we are the real deal?

Should we really spend money on a fancy website or just keep things strictly on the blockchain?



The fact is, That we are here to stay
and we'll still be here helping people in years to come.

No amount of negative feedback
will stop this train from ploughing full steem ahead.




Watch This Video
To See The Real Face Of Family Protection.