In humbleness, I offer the song parody, 'A Pro-Family New Years,' based on the Barry Manilow song, 'It's Just Another New Year's Eve.' The new year is almost here with all it's festive celebrations. Yet, for some, it is littered with the filthy baggage left behind by the CPS. Child theft and governmental corruption does not take a holiday. We hear the story of Jenna, a mother from Davenport, Iowa, who had her two children, Zack and Erin stolen. Yet she finds help in a local pro-family group. There are other Jenna's out there who weary, suffer in voiceless misery. Will you listen to their story and help them find freedom?
Governmental Child Theft and the New Year.
The tears and struggles, that haunts families by the CPS foster care system, do not go away for the holidays. While folks are drinking champagne and counting the seconds of the clock until midnight, other parents are missing their children, who have been stolen by the foster care system.
The CPS leaves families a filthy cesspool, littered with emotional trauma and jumbled baggage, as their children are stolen for cash.
Many CPS stalked parents do not want to hear the cheer and hoopla that parties bring, and so they sit alone with tears and prayers for the safe return of their children. Governmental child theft is so wrong and kidnapping and trafficking is cruel to families. They do not know how they will get through this, but they know they must.
Let's listen to one such person, Jenna from Davenport, IA, who was terrorized by the CPS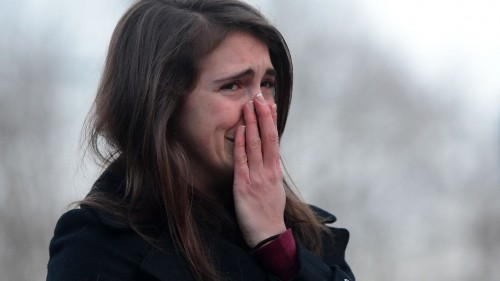 Source
Jenna's Story
It was July 7th...yeah I remember all to well. I got a call from this social worker from the CPS. She asked me several questions and said she had to come over for a visit. We live in a trailer park on the west side in Davenport, IA. I was nervous and scarred. That call was the beginning of the end. (clearing the tears from her eyes) Well she came over several days later, unannounced, taking notes and asking questions. She saw the dirty dishes in the sink and Zack had not cleaned his room that day.
Apparently, she heard that Jeff and I had broke up several weeks back. A neighbor heard us fighting and loud noise and rated on us. (pause as more tears come) Well July 23rd they took dear Zack and Erin. I have not been able to talk to my children since. They do not deserve to be taken away.
For the last 4 months I have lived in fear. What did I do? Why were my children stolen? (in tears) I was a good mom. (pause). I had recurring nightmares, and scenes kept replaying in my head. I was in severe depression... and contemplated... but never did. How could I get my children back? Was Zack and Erin even safe? I had heard horror stories about other toddlers, abused and neglected by the CPS foster care system. It scared the living hell out of me.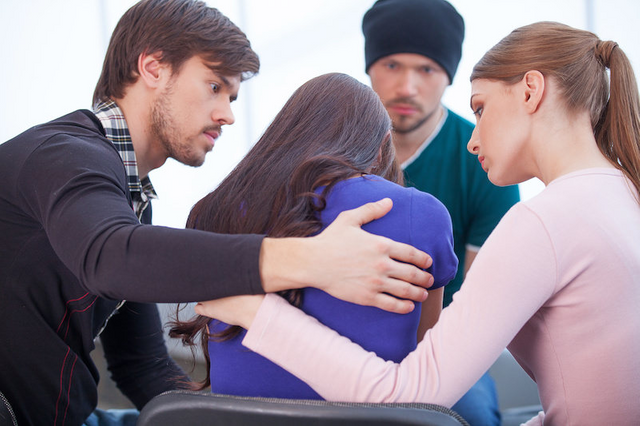 Source
Then, in December, I came across a nice lady on the city bus, who pointed me to a pro-family group who meet on Tuesday afternoon in a meeting room at a local non-denominational church. I took the leap and chose to go. I was nervous. I shared my story with them, and broke down in tears. They were loving, non-judgemental and offered me resources to help fight this battle to get my kids back. They told me how the CPS Foster Care system is a governmental scam to traffic children and reap big profits and commissions. They also introduced me to @familyprotection, on some lesser known website called Steemit for which I am grateful. They said folks are good there and can help me.
Thanks to this pro-family group in Davenport, I am fearless. My children are mine and they will not be stolen. I will fight for them. I will find justice in the truth and hope in knowing and believing my kids will be free. Yes. I will fight for mine.
Oh, Jenna also told me she that will be spending New Year's eve with some pro-family friends!
The Kidnapped Truth
Wow! What a story! But she is not the only one out there. There are countless families across the world who are prey and stalked by the CPS for theft and cash profit. With lies of deception and greed, the social worker comes to make quotas. If it takes breaking up the family, they will. Parents are deceived and kidnapping of babies is legal by our government system. In fact it is nicely rewarded with healthy bonuses and financial incentives.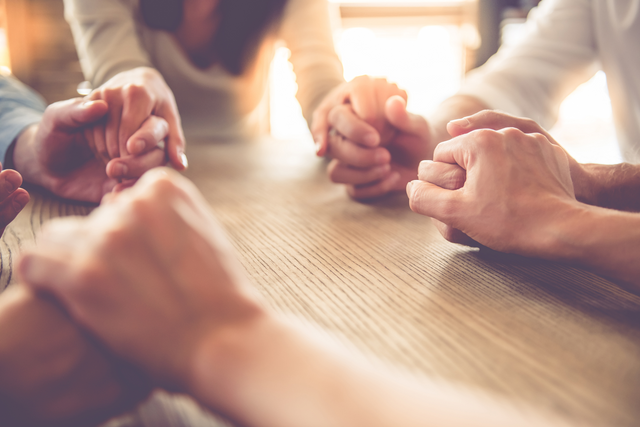 Source
Fighting Child Theft Together
Yet, we need to have that 'fighting in the belly' spirit to save the innocence of children and protect families. There are pro-family groups out there, offering support, education and counsel to parents. Folks like @familyprotection are standing up for truth and making justice happen. They are saving innocence and defending the rights of parents. I would encourage you to support @familyprotection, as they fearlessly defend freedom and protect children.
The Song Parody Setting
Barry offers such beautiful melancholy songs with the intimate warm fuzzy feeling. Perhaps a bit sappy. The warm fireside conversation is personal and non threatening setting, when speaking of the filth of the CPS. In an effort to capture that in the parody, we hear the heart of someone who is filled with grief and emotion, yet willing to fight for her family. Also, like the original recording, the parody, offers encouragement and hope in the second verse. Pro-family groups like @familyprotection are here to help the voiceless and weary. They give a new beginning to the new year.
On a side note, I was able to sing backup vocals for Barry Manilow in his 1982 Cedar Rapids concert. Our Coe College Concert Choir sang 'One Voice' and 'Daybreak' for the evening's performance.
The Audio Recordings.
I offer two audio recordings to accompany the song parody. The first is the original 1977 recording by Barry Manilow. It is worthy to note that Barry helped compose the song. Original records are rarely improved. The second recording is by Thomas Anders. As a crooner, he does well. Which ever you choose, may the message of the parody speak to your heart.
Now enjoy the song parody and be sure to support @familyprotection.
Barry Manilow original
Thomas Anders cover
A Pro-Family New Years!
They miss their dad. It' makes them sad you know.
The CPS ain't right to steal my kids,
With tears that burst it makes me curse you know,
I get so dammed depressed! How can I live?
The system takes and kidnaps those we knew.
All the legal fights since it began
And it's a scam that steals and profits too.
A fight for family's rights, we must defend!
Another parent's been deceived
by the filthy CPS.
Another child's heart will grieve
Alone in distress.
Another family that's in need.
Another stolen child to find.
But wrath to you, better fear!
You'll see, I fight for mine!
You're not alone, pro-family friends are here.
And we won't let you down, just wait and see!
Your faith is bold , and justice will soon be near
The truth will show, you just have to believe!
Another parent's been deceived
by the filthy CPS.
Another child's heart will grieve
Alone in distress.
Another family that's in need
Another stolen child to find.
But wrath to you, better fear!
You'll see, I fight for mine!

If you do not know what family protection is I would encourage you to read our posts and help support the efforts of the fine bloggers who support the freedoms and rights of families. We work hard to promote an support the values and rights of moms and dads, that has come under attack by governments who wish to eliminate the God given authority and power of the family. @familyprotection uplifts the family and is always welcoming bloggers who wish to contribute to its cause. Consider standing for truth and the family. Consider @familyprotection.
Support Family Protection
THIS POST IS DEDICATED TO THE PROTECTION Of FAMILIES AND CHILDREN EVERYWHERE! God bless the folks @familyprotection who are speaking out for others. I encourage you to support their cause and support the bloggers who expose this tyranny and injustice. I want to offer a shout out to @canadian-coconut in gratitude for all their efforts in this cause. Support @familyprotection.

Thanks for reading and listening. Feel free to comment, upvote or resteem