Confused on how this is for the best???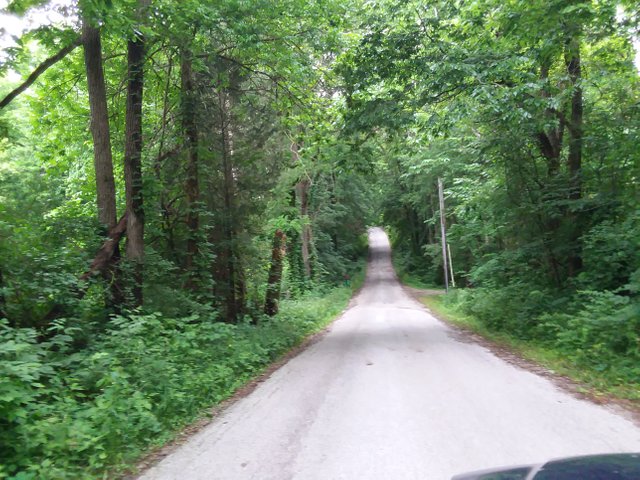 Coming home from visiting my son, there is a light at the end, I'm not giving up...

I received a call from child protection yesterday. First time since they've been involved. She asked me some questions about finances and my sons father, when was the last time he was involved, which i answered, never. She asked was there any thing i needed help with and I told her some counseling so i could get things back in order within myself. She continues typing my answers into her log and I then started thinking this woman isn't on my side, she is building her case just as The juvenile department did on my son. I told her there were no resources i need at this time that I would get the services on my own but I appreciated her offering.
I am at war it seems.
One day they pry
the next day they lie.
My trust isn't too high with cps.
The woman I spoke with has been on our case since March, since our first encounter with child protection my son has been moved from my home, to the emergency children's shelter for a 20 day review, since then he's gone to a more secure unit for fighting, from there he went to court and cussed the judge and she held him in contempt and sentenced him to 30 days in detention. At his court hearing (juvenile) the judge then ordered my son to a treatment facility until he completed the program, he is now In a psychiatric hospital, and has been diagnosed with PTSD.
PTSD Why you may ask!
I moved him around a few times over his 12 years (at the time of removal) and didn't always make the best choices myself for a long time, and still working on moving forward and getting out of bad habits.
I am upset that my moving allegedly gave my son PTSD but moving him all these times is good for him. I was charged with educational neglect but he hasn't gone to school this whole time, until this past week. In the state of Indiana a child must attend 180 days of school. My son was homeschooled, although he was not doing the work. We changed programs and he then began doing the school work. I had it set up where he would attend each day until the start of the next school year. That would've been 180 days. This is where the juvenile cases truly began when I stated this to the lawyer he told the judge what our plan was and she pretty much waved off the information. We haven't gone back to child protection services court yet it somehow was changed from May 9th ( i went twice that day, at 8 am i was told my court time was that afternoon at 2 pm)to June 25th. I am having many mixed emotions on what rulings the judge will apply to my case. I'm pretty lost right now on everything. All i want is to see my son.
Visits always monitored
I have gone to visit him every chance I get. Tuesday I was worried I would not be able to make it because it's a pretty long drive and gas was pretty low. I went to breakfast with @tecnosgirl and she stopped to put gas in her car. When she came back to the car she gave me a gas card to ensure I could see my son. I love my friend, not for the stuff she does for me, but her heart is genuine, she sees a need and makes a way.
I drove the hour and a half there, it could've been shorter but traffic was heavy and I'm still a beginner when it comes to driving. When I arrived the receptionist called back for my son to be brought to his visit, and then he comes in says why are you here. I told him I'm here to visit you. He asked me to leave he didn't want to visit. It was such a painful moment, seeing my son not wanting me there. I have been pretty down since then and hold onto that hope that my son will be home and we will once again be able to smile and laugh. I look forward to that day. It's what gets me through.
Trying to stay strong and smile. It's hard to be so far away...
Missing my son and praying it all works out. I hate that a judge has ordered this only because I feel it's not about him getting better. I feel it's about money and nothing more.
I had watched the news back in February and my friend had been in town she received a call that her niece would be on the 6 o clock news. We turned it on and watched this:
http://www.wishtv.com/news/i-team-8/former-employee-staff-at-youth-psychiatric-facility-encouraged-fights-were-violent-with-kids/1096558222
I was sickened by the behavior of the staff. Why aren't there more requirements for someone to work in a facility of its nature. Who are these people who encouraged the very behavior that should be changed for the betterment of the child (patient). Oh, if my son was there...
Then months later (our present time) My son is a candidate for placement at the very same hospital, so I started looking into this wonderful place the probation officer told me he was going to...
This is what I found: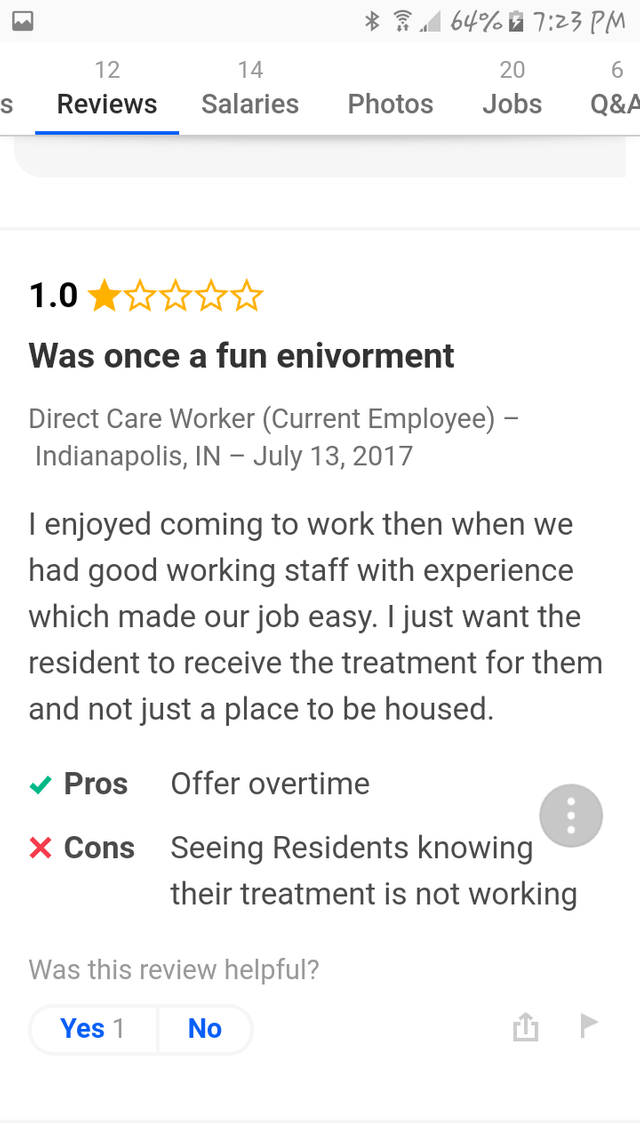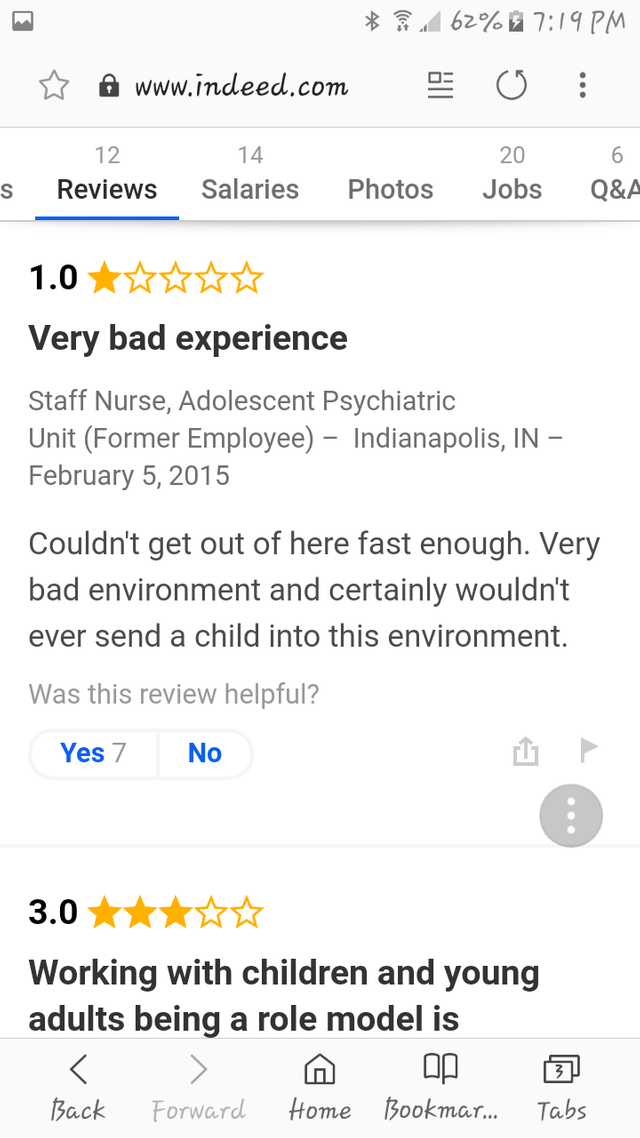 I guess I'm saying how is this place supposed to help. of course there were positive reviews as well but these stuck out to me. My son is in a place that is proven to be dangerous and supposedly they have completely restaffed the facility. I have gone in there and of course am not allowed my cell phone and have to be scanned in for safety concerns...
Tomorrow's visiting day and I really hope my son doesn't deny our visit, although my heart is telling me he's just not ready. I am concerned he is allowed 5 calls a week and I've not received one since Thursday of last week 6/7/2018. So many things running through my head, is he safe is he not allowed to call, were those first days there just the honeymoon stages and now something else usa happening. I know it is a bit outlandish, but then i read stories about the horrors of our systems and can't help but wonder....