'Fake News' Round-Two as Facebook, Google and French Media Team Up for Presidential Election
With fears of the far-right winning the next presidential election in France, French media, Google and Facebook are trying to prevent the alternative right from winning another election like happened with Donald Trump.
Marine Le Pen is an anti-globalist leading candidate of the conservatives National Front (FN) political party, who has a lot of traction to win the April 23rd elections. Her popularity is similar to Trump, which has the establishment cronies scurrying around trying to clamp down on information that could further propel her success.
Enter the "fake news" battle once more, for a revamped round of helping the "electorate make sense of what and who to trust in their social media feeds, web searches and general news consumption in the coming months". That's an official quote from the Paris announcement of a partnership between Google News Lab and First Draft as they released CrossCheck into France. First Draft is funded by Google as well.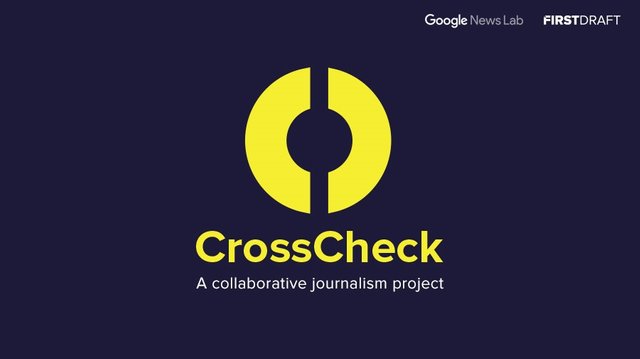 source
Months ago Facebook announced its flagging tool. Google's News Lab is catching up with CrossCheck:
CrossCheck is a collaborative verification project that will help voters to make sense of what and who to trust online
Further, the CrossCheck tool wants to make sure we don't get things we aren't supposed to see, that they will of course determine for us. They can't have us thinking for ourselves more, as that's always bad for complacency and perpetuating the status quo of mainstream globalization:
CrossCheck brings together expertise from media and technology industries to ensure hoaxes, rumors and false claims are swiftly debunked, and misleading or confusing stories are accurately reported.
If something is contrary to the establishment and mainstream approved narrative, then they can be discredited with "official" industry "approved" tools like Facebook's to hide content from users, or Google's CrossCheck to label the alternative media reports as hoaxes, rumors and outright false claims.
CrossCheck is starting with France with FirstDaft News in Paris:
With the French presidential election as its primary focus, journalists from organizations across France will work together to find and verify content circulating publicly online, whether it is photographs, videos, memes, comment threads or news sites.
The First Draft Partner Network includes over 17 major newsrooms that are joining the effort to blacklist "fake news" when this campaign kicks off. This includes AFP, BuzzFeed News, and most other media companies in France. One of the French media companies, Le Monde, already released their own tool called Decodex that is there for "helping readers check the reliability of information online."
But don't expect this to stay in France. This is a first run to the test and dive right into the information war to combat alternative media poking holes in the mainstream narrative to mold our worldview. Facebook already has the flagging which "highlights fake articles on their feeds as a hoax", where they rely on "fact-checking" organizations like "Snopes, ABC News and the Associated Press to check the authenticity of stories." What a joke.
Tech companies are joining in the war on "fake news", with many tools already developed. Decodex was already mentioned, but there are more:
All of these effort will "help" to defuse the potency of "fake news" to sway the publics opinions, as well as down-rank stories on social media sites like Facebook, ensuring the "people" are "protected".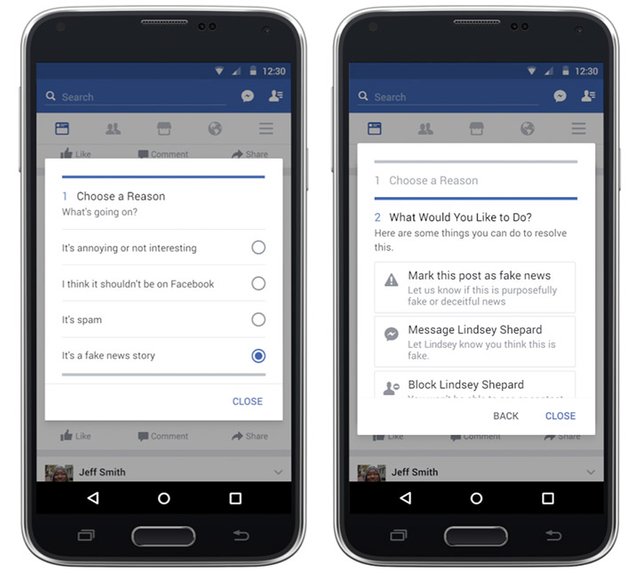 With Germany's Angela Markel on the outs with her own people, and "hate speech" on the rise against her, Facebook was asked last month to set up an initiative in Germany to prevent "hate speech" from influencing the parliamentary elections in September.
---
References:
---
Thank you for your time and attention! I appreciate the knowledge reaching more people. Take care. Peace.
---
If you appreciate and value the content, please consider:
Upvoting

,    Sharing

or   Reblogging

below.

me for more content to come!
---
Please also consider supporting me as a Steem Witness by voting for me at the bottom of the Witness page; or just click on the upvote button if I am in the top 50:


---
@krnel
2017-02-15, 10am