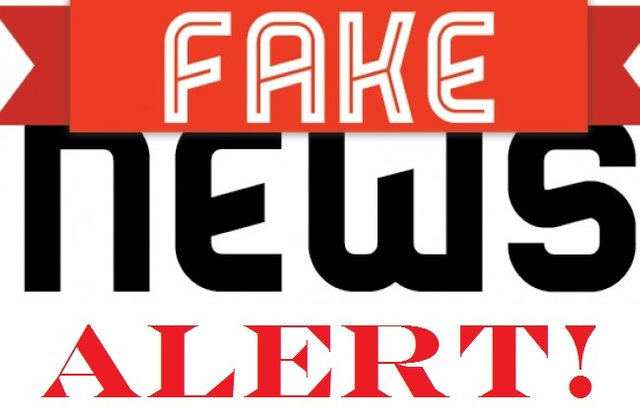 Apparently Germany is considering fining Facebook over $500K per day that a fake news item is not taken down. This is a huge legal liability and will send a chill across the entire internet. Fortunately, the market has faced this kind of situation before with other kinds of information including: investment advice, health advice, and legal advice.
The materials available at this web site are for entertainment purposes only and not for the purpose of providing news. I am not a licensed news provider, please consult with a trusted licensed news provider before making any decisions.
The information on this blog is provided for entertainment purposes only, without any express or implied warranty of any kind, including warranties of accuracy, completeness, or fitness for any particular purpose. The opinions contained in or provided from or through this web site is not intended to be and does not constitute real news, financial advice, investment advice, trading advice, legal advice, voting advice, or any other advice. The entertainment on this forum and provided from or through this forum is general in nature and is not specific to you, the reader, or anyone else. YOU SHOULD NOT MAKE ANY DECISION, VOTING, FINANCIAL, INVESTMENTS, TRADING OR OTHERWISE, BASED ON ANY OF THE INFORMATION PRESENTED ON THIS FORUM WITHOUT UNDERTAKING INDEPENDENT DUE DILIGENCE AND CONSULTATION WITH A PROFESSIONAL NEWS BROKER OR LICENSED NEWS ADVISOR. You understand that you are using any and all Information available on or through this forum AT YOUR OWN RISK.
Now that we have those disclaimers out of the way, let me tell you a fascinating story about some Pizza.
Every blogger should immediately start "flagging themselves" as "not real news" along with other disclaimers. Let all news be presented as if it were published on The Onion. If the good guys start posting these disclaimers on every post and even presenting their content as "opinions from the twilight zone" then websites like Facebook have no grounds to block the content and the regulators have no grounds to fine it as being "fake news". The only thing that the laws can target are people attempting to pass of their "news" as "real".
The real "fake news" will the be identified as the MSM which will refuse to place a Fake News Disclaimer on their content and by this virtue identify themselves as Licensed State Propaganda. If the MSM also adopts these banners, then the banners will become meaningless and we will end up right back where we are today with the caveat that the masses will be reminded daily to not trust any news source.
The petty tyrants around the world will have to pass laws that would crack down on all content whether or not it was purely fictional entertainment.