---
---
TIL: Amazon CEO Jeff Bezos bought the Washington Post for $250 million and only 4 months later, he was awarded a $600 million contract with the CIA. That was in 2013
Then I included 2 search result screenshots for you to prove that Google is suppressing search results and therefore -- the narrative to us -- the public. The same results a couple mins. later on Yahoo, well you can see the result -- the info is all there using the same search string which I pasted into the search field.
Just more proof all these companies are in bed with politicians and corporate interests while we bail them out and they lie to us. Or as I call it, Saturday.
Ironic I am finding this out and posting it on Dec. 31st, 2016 no? New Year's Eve.
---
So to be clear, the city where all the government of the United States of Assault lives and controls the narrative basically owns the biggest "news" outlet and can control the message and propogate the "fake news" narrative to the public and control both the medium AND the message. While not disclosing these facts openly to the public.
- I would call that a conflict of interest in any country.
And I don't need to "drone" on for 20 mins and write a book on here about it either. Pun intended.
---
I say again, we need to support all the Independent media outlets like I named recently in other articles and places -- people like Dan Dicks of @pressfortruth and Luke Rudkowski of @lukewearechange
---
---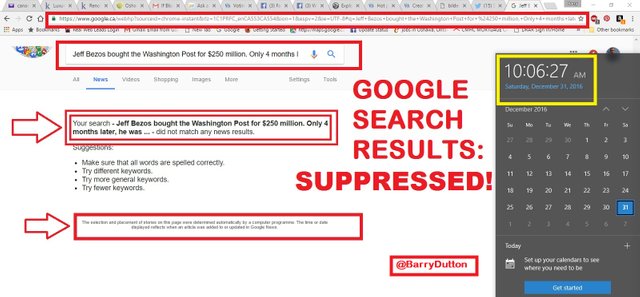 ---
---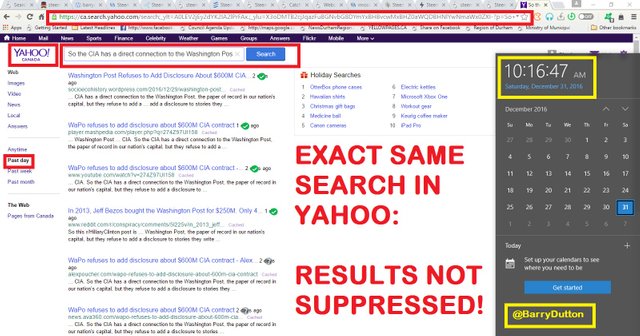 ---
---