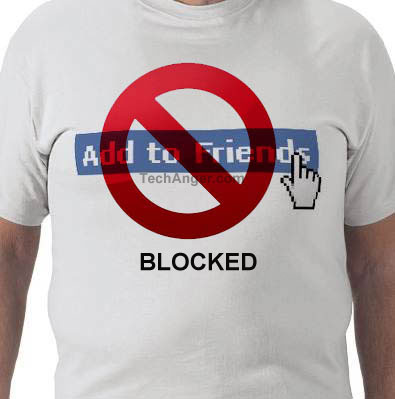 A good and smart friend of mine wrote a post on Facebook today, in which he spoke out against people blocking others based on political/societal disagreements.
I was surprised to see how much support the post got. And from smart people that I know and respect.
Me?
I have hundreds of names on my block list, which I've been growing since a decade ago in 2008.
Basically, if a person outs him or herself as an idiot, I block. Very often without hesitation. Just like I've muted a bunch of people on Steemit.
I've never understood people's difficulty in comprehending this. To me, a blocking feature is just amazing. It gives me the freedom to control my feed, as well as the content I get exposed to.
Pretty much without fail, left-wing or SJW or similar (((content))) will just ruin my day. I only have so much time and energy to spend per day. Why would I waste any of that on getting frustrated with content that's guaranteed to make me mad?
Ideally, the blocking feature would be enough for sites like Facebook to stop banning people altogether since the users can just block people they don't want to see and decide for themselves instead of Facebook deciding for them.
This is how the adult world works, you know?
There was a time I was into internet debates, but years of experience taught me that no one ever changes their mind on anything. There's pride, there's ego, there's all sorts of things. And people's ideologies from socialism to libertarianism to feminism to facism to "human righs" to what fucking ever are religions.
They're always religions. They are always a form of religion.
None of us fucking know shit. We just have preferences. And they're probably random. Although there was that one study that suggested that conservatism and liberalism are hard-wired into our brains from birth and we basically have one leaning or the other. But that's a different topic.
I've long since made peace with the fact that I advocate for a certain type of society because it's what I want. It's not because I'm principled. It's not because I want a better world. I want those 1950s nuclear families because it would make me feel better.
My point being that debating someone online is a waste of time. Always has been. Always will be. People change their minds on their own if they're so inclined.