Facebook Has Gone Full Retard, Again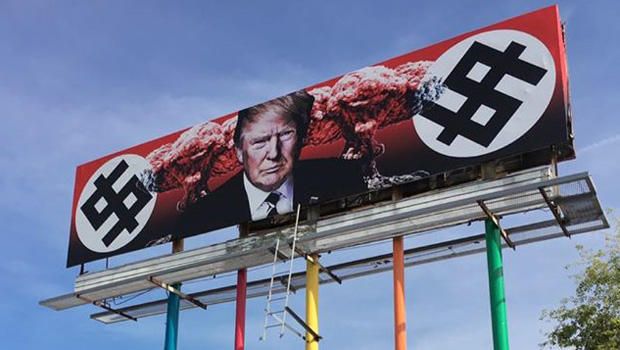 Needs more Nuclear Nazis
Sometimes you drive by and you see billboards and advertisements thinking "Darn, are they really that desperate?". One can drop the advertising level so low, it makes you wonder about their agenda.
When this happens one starts questioning the motives and the topic/product that is being advertised. Usually small details can give out the client's pathos about what they are trying to do and how they are trying to accomplish it. The inexperienced uses large letters and an array of colours in order to emphasize their product/idea. The pros are rather more subtle but you can still spot the desperation in the details.
This is the case with the latest Facebook advertisement — supposedly promoting equality and leadership in girls. Now, there is nothing wrong with women being leaders or treated equally. What's messed up is the assumption that a specific group e.g women, are treated unequally and thus need a specific reminder in order to "balance" the scales.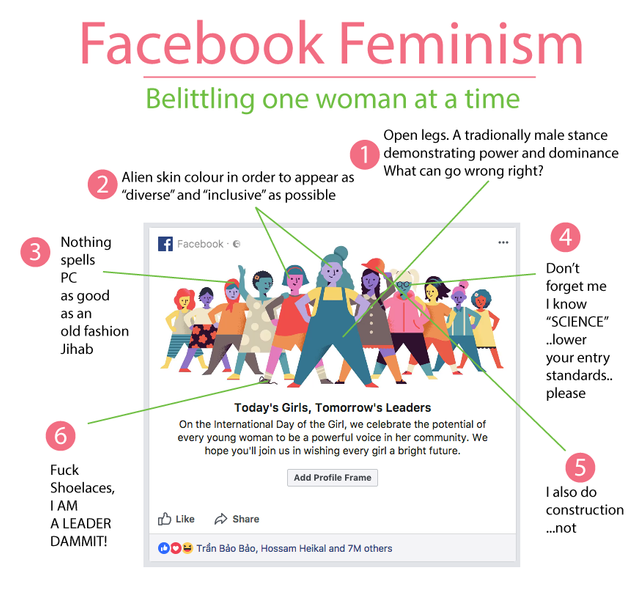 I wonder though. Is there a balance of CEOs who happen to be short, ugly, bald in respect to the ones that are tall, handsome and with a full stash of hair? Certainly not. Extensive polls have demonstrated over and over again that tall and beautiful people get financially rewarded more and aquire leadership positions.
The obsessions with trying to make specific groups "equal" such as the ones based on race and gender is exactly what makes something racist. There is nothing more unequal and unfair than trying to make unequal things, equal. We are all different. We can arbitrarily group anyone and anything under different categories yet, somehow, the "progressive modernity" — as I like to call it, chooses specific groups and belittles them. They manage to promote them as inferior, yet they accuse of racism those who point the elephant in the room. Ironic
Men and women are different. People of different countries and races (yes races) are different because we all grow up in uniquely different environments that also includes generic stereotypes. No person is equal to anyone. Not even the same person is equal to themselves at different times of the day. The Marxist wet dream has long perished due to the sheer lack of misunderstanding about how the natural world works.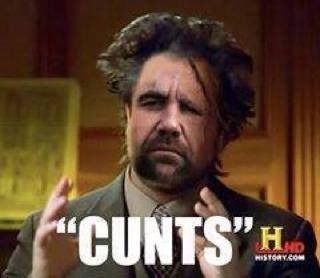 SJW's incoming in 4,3,2,1...
What facebook and other politically affiliated social media are doing is nothing short of propaganda — an intellectual travesty if you like. It makes one question the farce of "equality" which has extended in all facets of society in order to accommodate specific minorities for political milking. This is one of the reasons I rarely visit Facebook and why places like Steemit become vital in preserving our sanity. When political parties become so desperate for votes that they spread their agenda in everything we interact with, it makes one question the very nature of our social reality.