FABA SECOND PHASE STO SALES LAUNCHED!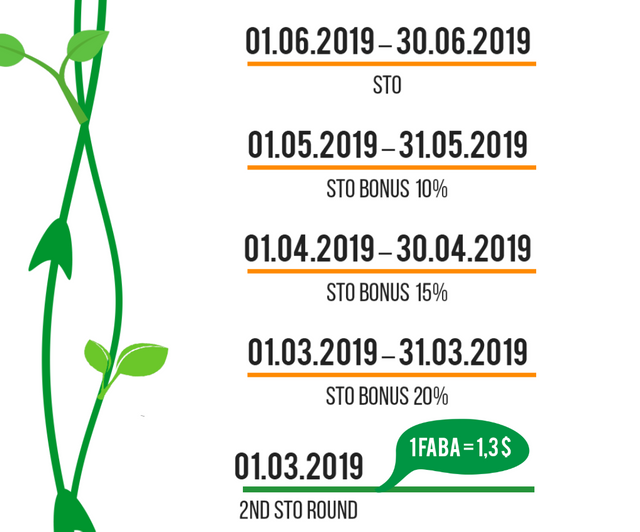 We are delighted to announce our second phase STO which kicked off on the 1st of March 2019. The sales is expected to last from the 1st of March throughout June 2019.
For this STO round, the minimum investment per investor is USD1,300 with a bonus of 20% applicable at a decreasing bonus rate. Let's join hand to build the VC company that will contribute to funding the most important projects and start-ups globally.
To contribute to the round two STO sale, kindly visit our contribution website https://order.fabainvest.com:3000/signup, and sign up. After which, you will be sent a verification email which you are expected to confirm. Once your email confirmation is complete, you can proceed with your contribution. You can purchase Faba tokens with either fiat or crypto currencies. Please note that all Faba token holders must complete our KYC verification procedure before the tokens are unlocked.
For further enquiry or support, kindly contact us on our telegram chat https://t.me/FabaVentureCapital or send us an email via [email protected], be sure that you will get a quick response.