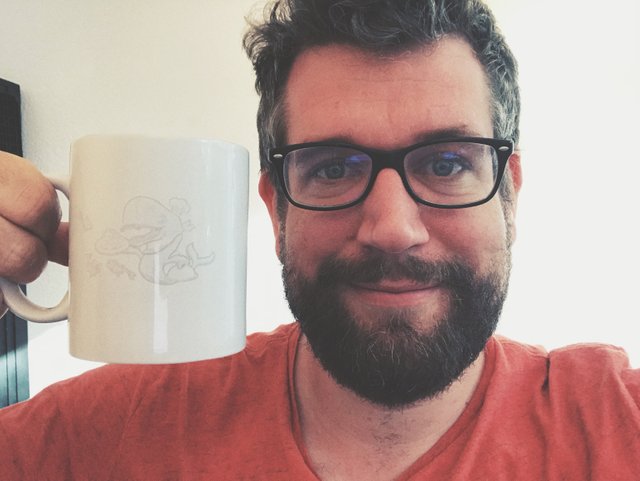 ---
Steemit.com is officially out of Beta!
You can read the post about here.
I think we can start expecting more improvements to Steemit.com in the future for sure.
But even more interesting was the cool interview @andrarchy did with @elipowell about the current state of Steemit Inc.
It's fast and to the point. With no filler talk. Very pro. Here is the link.
What I learned from it:
---
Steemit Inc. reduced costs for running the blockchain and steemit.com from 220k USD a month to 37K and is still looking to shave off another 10K in the next months. Aka. They are no longer bleeding money at an epic rate! That's great news.
We will get a Hard fork soon (mid-June) to implement the STEEM.DAO that has been developed by @blocktrades.
The advertisement revenue from Ad-sense alone without putting in any extra work has generated $3,000 a month for them and this is all before going after it properly in the next 6 months.
The next steps for Steemit inc. will be a renewed focus on communities and then SMT's and also upping the advertisement revenue.
---
Sounds like healthy sane talk to me with a clear vision and plan.
---
I like the focus on revenue because it gives off an important signal that selling STEEM or relying on the reward pool as a business model is not the way. You need an outside revenue stream. The Steemit.com website generates a lot of eyes so it makes sense to explore advertisement more.
Also bleeding money sucks, it's very demotivating and creates constant worry. So all I can say is, well done there!
I'm also hoping that in the future some of that ad revenue can flow back to content creators that bring a lot of eyes with them. That would maybe convince some big players to make Steem their new home.
I'm looking forward to the STEEM.DAO to and the proposals that it will bring to make this blockchain better or to find out about new ways how to promote it.
From what I gathered we are going to see communities before SMT's which I think is good, especially now that we have Steem-Engine to take over that role for now and when SMT's are done the projects that want to swap over will be able too.
All in all, this feels like new beginnings and it looks good.
---

---
I am part of witness @blockbrothers (Spot #38).
Please consider us for your witness vote if you think we deserve it here:
---
Vote for @blockbrothers via SteemConnect
Set blockbrothers as your proxy via SteemConnect
---
We are the creators of Steemify a notification app for your Steemit account for iOS.
Get it Here: