Sadie Tanner Mossell Alexander, Class of 1918
Sadie Tanner Mossell Alexander (1898-1989) accomplished many firsts throughout her celebrated life. In 1919, Delta Sigma Theta, a Black women's sorority, named Alexander its first national president. In 1921, she became the first African American woman with a PhD in economics. Six years later in 1927, she was admitted to the Pennsylvania Bar Association—the first Black female to achieve that accomplishment as well. Throughout her distinguished career, Alexander was a determined civil rights advocate, but her life's mission can be traced back to 1918 when she graduated from the University of Pennsylvania School of Education. (1)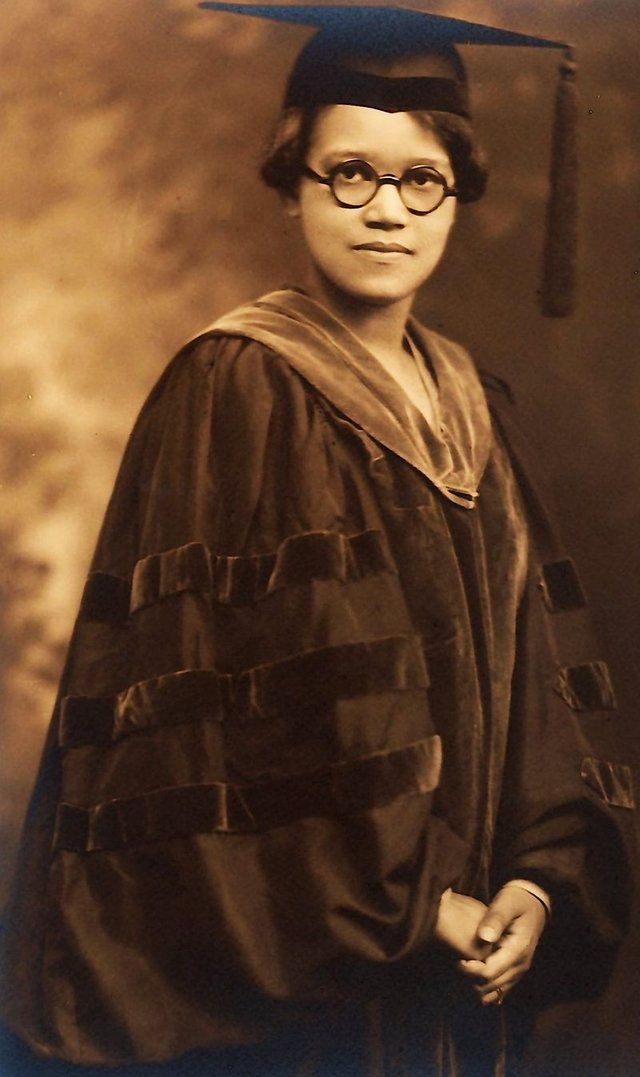 In 1918, Alexander graduated with honors from the University of Pennsylvania after just three years. She was determined to graduate as quickly as possible because she relied on her ninety-year-old grandfather to pay her tuition. (2) That same year, she enrolled in the school's PhD program for economics, and her adviser referred to her as, "one of the most able students we have had in history for some time and has made a brilliant record for herself in the courses at the University."(3)
In an 1977 interview, Alexander reflected on her undergraduate experience at the University of Pennsylvania and revealed the personal challenges she faced. As an undergraduate applying for graduate fellowships, she encountered discrimination from White classmates and faculty. Because the school's librarian falsely accused Alexander of "disturbing" the books of other classmates, her fellowship funding was delayed for a year. (4) Despite the setbacks, she pursued a higher education and accomplished her goals.
Perhaps what's most remarkable about Alexander's story is her perseverance. Not only did she face personal challenges, but she also faced broader social obstacles. She graduated a year before the Nineteenth Amendment recognized women's right to vote. The world was at war. Racial violence persisted across the country, and a deadly flu pandemic crippled the city. Although 1918 witnessed major setbacks, Alexander accelerated her career. Against all odds, she ascended from 1918 and embarked on a successful career.
Resources:
(1) She went by Mossell before she married Raymond Pace Alexander in 1923. For more biographical information, see "Sadie Tanner Mossell Alexander," Explore Pennsylvania History.
(2) Sadie Tanner Mossell Alexander, "Sadie Tanner Mossell Alexander Oral History, October 12, 1977," Walter Massey Phillips Oral Histories, Temple University Libraries, Special Collections Research Center, pp. 3.
(3)"Sadie T. M. Alexander letter of recommendation from A. C. Howland to W. E. B. DuBois, 1918."
(4) "Sadie Tanner Mossell Alexander Oral History, October 12, 1977," pp. 4.
---
100% of the SBD rewards from this #explore1918 post will support the Philadelphia History Initiative @phillyhistory. This crypto-experiment conducted by graduate courses at Temple University's Center for Public History and MLA Program, is exploring history and empowering education. Click here to learn more.