As I was researching Philadelphia veterans, I found an article in the Washington Post about a hospital ship recently arrived back from Europe. It goes on to list some of the wounded on the ship, including several from Philly. However, the more interesting part of the article is the beginning, where the reporter has recorded quotes from some of the men coming off the ship. The article claims most of the vets, despite being injured, were of "cheery countenance" and telling stories of defeating the Germans. It continues by quoting two officers, who both seem quite accepting of their wounds. LT A.P. Conover stated, "I've embraced the life of a soldier and all that comes with it. This is just the fortune of war," while LTC John Hughes said "I've got nothing to kick about. The soldier knows what to expect."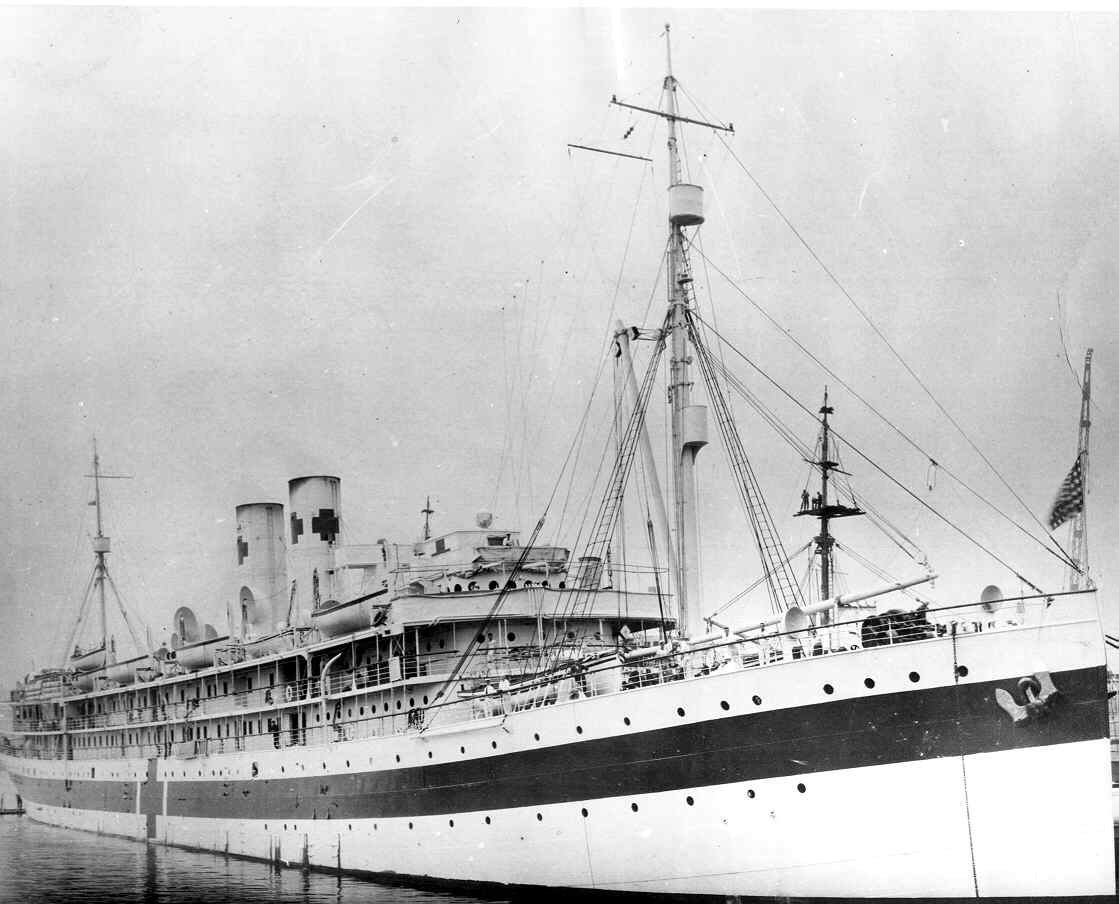 The USS Mercy AH-4 Photo credit: Wikipedia, originally from US Navy
At first, these reactions seem very strange, and almost unbelievable. However, with some further examination it starts to make sense. For one, both quotes are from officers, who were generally more careful when talking to the media. Also, this article was published December 13, after the end of the war. Most people were happy it was over, soldiers especially, and jubilant in victory. Plus, a significant amount of time had passed between getting wounded and getting home, enough that these men had time to reconcile with what happened to them. Most importantly, they were finally home after months of brutal warfare.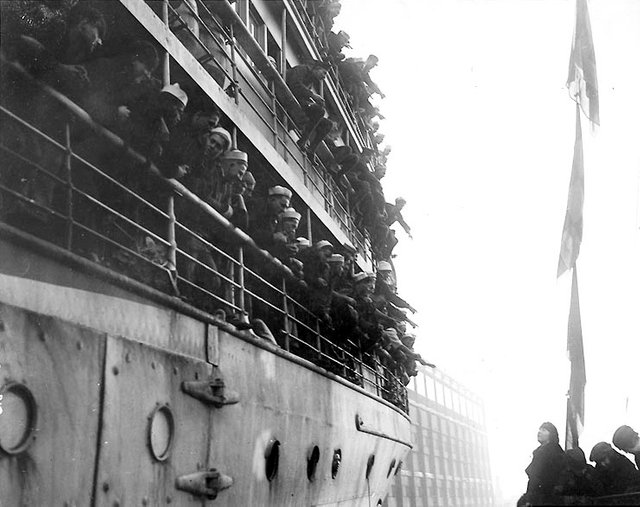 USS Mercy Arrives in NYC Photo credit: U.S. Naval Historical Center Photograph. - US Navy Historical Center Photo #: NH 41870
Of course, getting home is only the first step for veterans returning to civilian life. Dealing with mental wounds, finding a job, reintegrating into families and lives left behind are only a small portion of the challenges they have to face. Hopefully I can dive into this with the names of the Philadelphia men listed among these wounded.
Sources:
"HUNS BLAME MARINES: Admit They Checked Paris Drive, Says Maimed Yank. WOUNDED HOMECOMERS GAY Borne on Stretchers or Hobbling on Crutches, 396 More of Pershing's Veterans Arrive Aboard Hospital Ship Mercy -- One Decorated by Both France and Britain.," The Washington Post (1877-1922); Washington, D.C., December 13, 1918.
100% of the SBD rewards from this #explore1918 post will support the Philadelphia History initiative @phillyhistory. This crypto-experiment is part of a graduate course at Temple University's Center for Public History and is exploring history and empowering education to endow meaning. To learn more click here.