Tauranga Half Ironman - The Bike Leg
I just finished a 89.902km running that lasted about 2hh:32mm:22ss !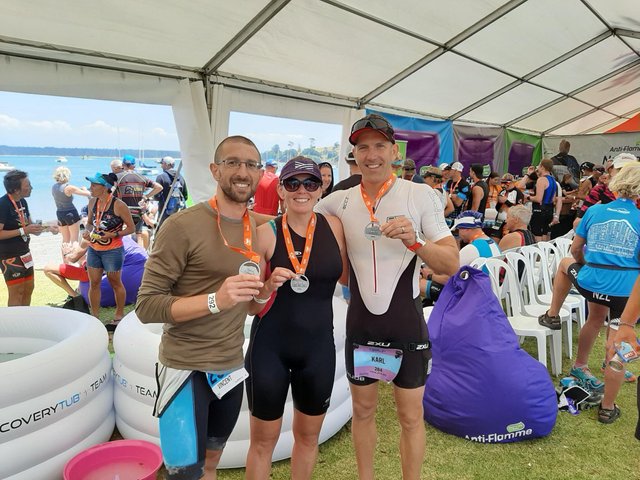 Wow, what a morning.
Today was my goal race for the Summer and have been really looking forward to it and the day did not disappoint. The race is in Tauranga which is in New Zealand's North Island. Its a beautiful place to race and every time I've been there, I don't think its has ever rained while I have been there.
The race is well known for being a fast, flat course with the swim leg in a sheltered bay. I swam pretty easily and got out of the water in just over 29 minutes, which is my fastest swim leg in a half marathon, so the race started pretty well.
I started out on the bike leg, and the weather was still relatively calm, which let me get into a pretty good grove. The race was three laps of a 30km course, so 90km in total. By the second lap the wind had come up a bit and made it a little harder to ride out on each lap, but meant the bike leg back into town was a lot faster and of course enjoyable.
Didn't think I had put in enough training in but was able to push hard, especially in the second half of the ride. The 2 hours and 31 minutes out on the road was my quickest race ride as well, averaging 35km per hour over the 90kms.
The image is from the end of the race with a friend that raced with us and @run.kirsty.run who took a massive 23 minutes off her previous Personal Best!!!
(More to come for the run leg)
Check out some detailed info at my EXHAUST page
Join me in testing out EXHAUST!