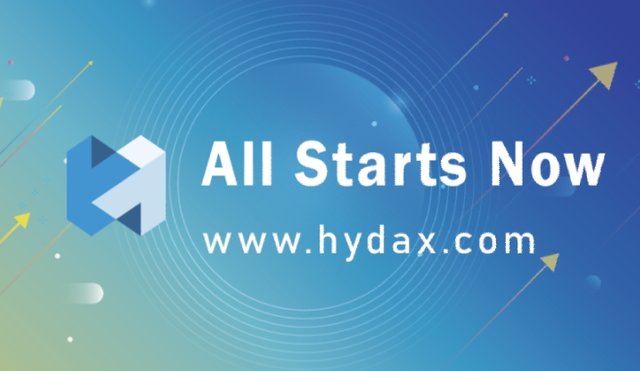 The most sort after goal in the crypto space is cryptocurrency adoption, which overtime, developers, crypto experts and crypto enthusiasts are actively being involved, in order to bring this vision into actualization. This has led to the increase in the demand for cryptocurrency and the resultant effect is the expansion of its market. An adept crypto enthusiast Sharath Nair, once said that, "If the demand for cryptocurrencies increase, their exchange rate also increases." This therefore calls for the increase in crypto exchanges.
Despite the need for cryptocurrency exchanges, we do not need mushroom and shitty exchanges, but exchanges that are ready to give their best for the crypto space and for the satisfaction of their users in all respect. This is why i will be introducing to you a promising and highly competing cryptocurrency exchange called Hydax.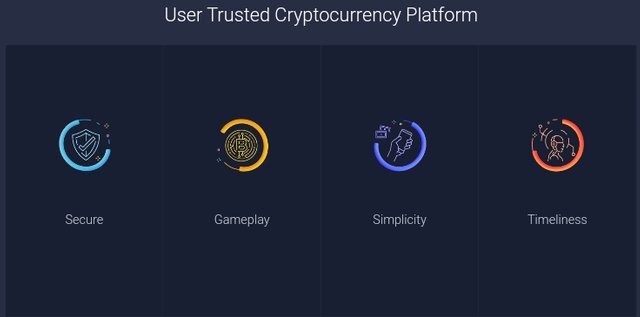 Hydax is a global cryptocurrency trading platform that is aimed at providing the best and quality service and security of funds for the vast community of crypto enthusiasts, traders, investors by and large. Due to the expansion and the need for more integrations in the crypto space, Hydax will not only serve as an exchange platform, but will also bring great revolution in the gaming industry and empower the development of digital token economy.




New User Bonus Program
Hydax has also launched and started a new user bonus program from November 1, 2019. Where, newly registered users are given the opportunity to receive 50 HDX tokens, which is the token issued and used on its ecosystem. Each new user has a referral code, which when given out to others who will be interested to join the Hydax platform, you will get additional 50 HDX, which makes the total to be 100 DDX. That is amazing. If you remember how Binance BNB started, a little knowledge about the tokenomics of Hydax will convince you that this is a huge opportunity.


Conclusion
There is a saying that "an opportunity once lost might never be regained." I will urge you not to miss this great opportunity of a life time. Hydax has come at the time we need it most. Be part of the brilliant idea and great revolution.

References
You might also find the following articles interesting, because they will provide you with more details.
https://medium.com/hydax/hydax-starts-a-gaming-revolution-launching-the-best-exchange-in-the-global-gaming-ecosystem-5d987039eee1
https://hydax.zendesk.com/hc/en-001/articles/360035265592

To access more information, you can visit the following links: WEBSITE, ANN THREAD; FACEBOOK; TWITTER; LINKEDIN; HYDAX EXCHANGE GROUP; HYDAX BOUNTY GROUP
REDDIT; MEDIUM; INSTAGRAM; APP Download
You are welcome to use this invitation link: https://www.hydax.com/register/v2BSpC