Let's do this for steem !!!
Now after being on the steemit platform for over a year now i will love to announce to all my friends on the greqter exchange listing in wish we all have the opportunity to give back to the currency #promo-steem!
Now on this simple task we will put the steem currency on popular and very big upcoming exchanges like GoNetCoin Exchange! . All thanks to @oracle-d for rewarding for this simple task
I guess you will be wondering how to go about this easy task you can do this by following the steps below:
THEN YOU SHOULD SCROLL TO THE BOTTOM
TYPE IN STEEM IN THE SEARCH BOX
INPUT YOUR EMAIL ADDRESS
FINALLY CLICK VOTE!
REPEAT AGAIN, 24HRS LATER!
YOU CAN USE MY SCREENSHOTS AS AN EXAMPLE
Before my vote!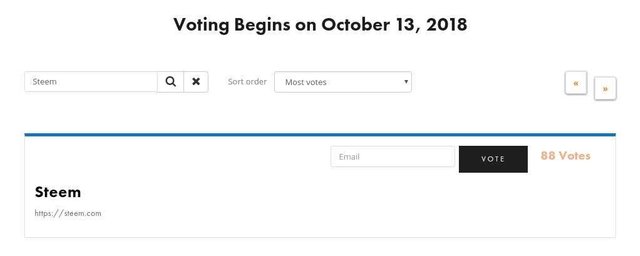 After my vote!


So guy , now lets get to work by casting every possible votes now! PUT STEEM ON THE WORLD MAP! .. Steem issagoal!!!!!
http://contest.gonetcoins.com/