Source
While from 15 until 19 you can attend Las Fallas in Benidorm, there is also another, worldwide, event that paints the town green.
St. Patrick's Day
The Spanish will take any excuse for a party, but don't rule the English out.
Benidorm is known for the large influx of English tourists, traveling to Benidorm for a few days of fun in the sun.
And one of the biggest events is most definitely St. Patrick's Day, and it's coming up this weekend, the 17th!
Predominantly in the English area and Rincon part of Benidorm (although Old Town also turns green), you can only wonder if every English person owns that much fancy dress.
Green is more or less mandatory, but if you don't have any green clothing, (who doesn't?), there are plenty bars which will give out t-shirts, hats or other St. Patrick's Day stuff.
Although you don't really need much, do you?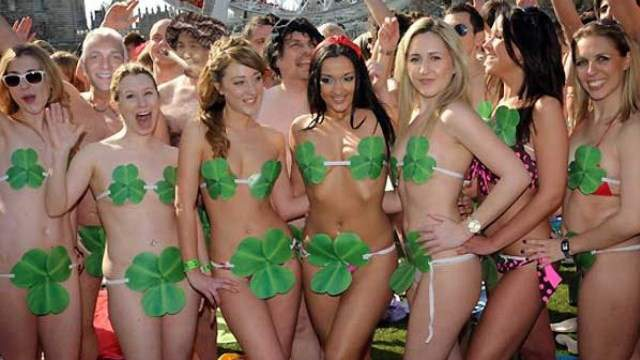 Source
So, green clothes, green beer and green food, what's not to like?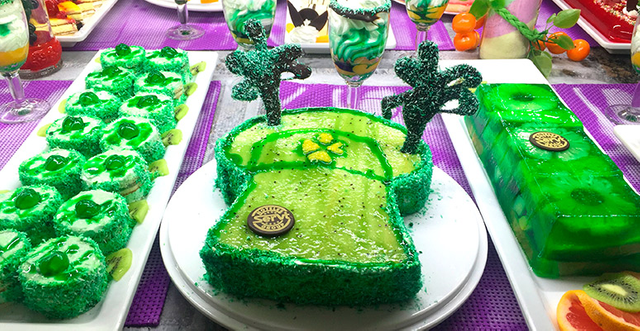 Source
While the atmosphere is mostly fun and laughter, there is plenty of police around to take care of anyone trying to start a fight or messing things up. Make sure you enjoy yourself and don't get arrested, a spanish police cell is no fun.
Just so you know, it can be very busy at some points, and I mean VERY BUSY.