DA pentru Europa, Sondajul European al Tineretului / YES to Europe, The Youth European Survey
Un proiect creat de tineret pentru tineretul European
---
BY NICOLAE PAVELEAN| OCTOBER , 27th 2018
---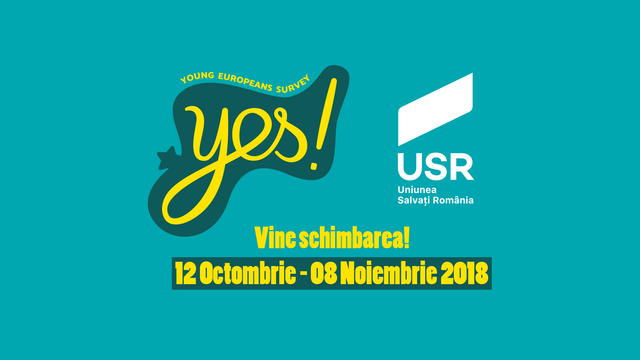 Ce este sondajul YES?
Cu sigurata va intrebati ce este acest sondaj YES si ce reprezinta asa ca in cateva cuvinte voi incerca sa clarific acest aspect important.
Din punct de vedere literar, YES reprezinta abrevierea numelui Youth European Survey care este un sondaj al tinerilor europeni din tari precum Franta, Belgia, Spania, Slovacia, Romania, Olanda, Ungaria, Austria si Italia. Este un proiect lansat de 9 organizatii politice de tineri din Europa prin care vrem sa demonstram ca uniti suntem mai puternici.
De ce este important YES?
Este important sa stim parerea generatiilor viitoare, despre Uniuniea Europeana, in special pentru ca pe data de 23 Mai 2019 for urma alegeri pentru Paramentul European unde tinerii trebuie sa fie auziti.
Care sunt obiectivele sondajului YES?
Principalele obiective ale acestui sondaj european sunt:
Sa se asigura ca vocea tinerilor in ceea ce priveste viitorul Europei este ascultata
Ideile tinerilor sa fie transpuse in centrul dezbaterilor din campaniile electorale de la inceputul lui 2019
Sa aratam ca diferite organizatii politice din diferite tari europene pot sa lucreze intr-un mod eficient impreuna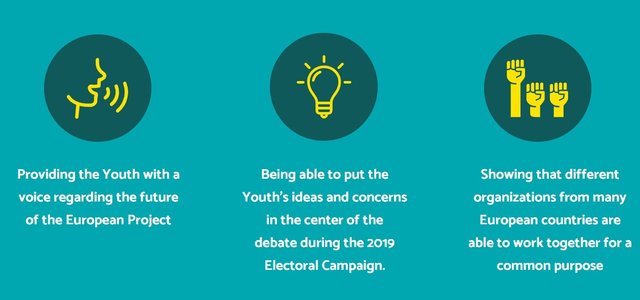 Cum puteti sa raspundeti si voi la sondajul YES?
Este cat se poate de simplu. Faceti click pe https://www.yestoeurope.org/ si mai apoi pe tara din care veniti, urmand sa fiti redirectionati catre sondaj, in limba voastra materna. Acolo veti raspunde la o serie de intrebari si veti trimite sondajul mai departe.
Intr-o scurta concluzie:
---
Sondajul YES este un proiect creat de Tineret pentru Tineretul European. Acesta este deja in desfasurare pe perioada 12 octombrie și 8 noiembrie, iar voluntarii din țările europene mentionate mai sus, vor intervieva tinerii cetățeni cu privire la viitorul Uniunii Europene, concentrându-se asupra priorităților și preocupărilor lor în ceea ce privește aspectele de politică.
Inițiativa vine de la diferite partide politice ale tinerilor care cred în Europa și care doresc să facă auzite opiniile tinerilor în viitoarele alegeri europene și în următorul mandat al Parlamentului European.
Click on any image to see its source
Information source
If you want to know more about me, you can find me and contact me, also on the following social medias by clicking the links below:

🚩Facebook_Nicu Pavelean
🚩Instagram_Nicu Pavelean
🚩Twitter_Nicolae Pavelean
🚩Linkedin_Nicolae Pavelean

Please leave a comment here if you share my view and do not forget to promote this post so that the giveaway prize will increase.



Thank you for reading to the end!
If you like this blog post, please do not forget to up vote, and follow me, @nicolaepavelean for more!
Are you a Romanian on Steemit? If so, join the Discord Channel of @steemromania
SteemRomania Discord Channel