Why is the Price of Ethereum Rising? The Centralisation of Ownership...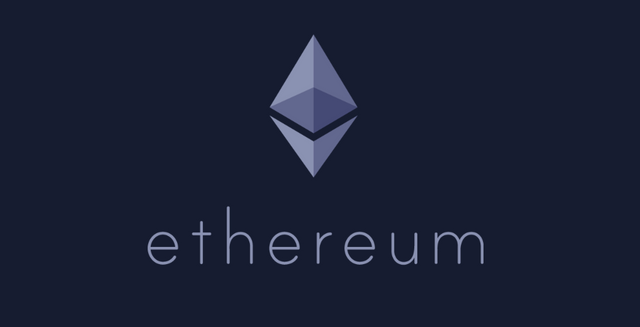 Ethereum has been on a meteoric rise over the past 6 months. We started the year at around $8 per Ether, and in recent weeks Ether hit as high as $410.
What an earth is going on?
Well something is going on for sure. 5125% return in the space of 6 month put's Ethereum firmly in an unsustainable bubble, and one which has seen media attention and Google searches surpass Bitcoin over the past few days. Well, I believe there is one reason and one reason alone for this appreciation in Ether price, and it's 3 letters you've been hearing a lot of recently…
I.C.O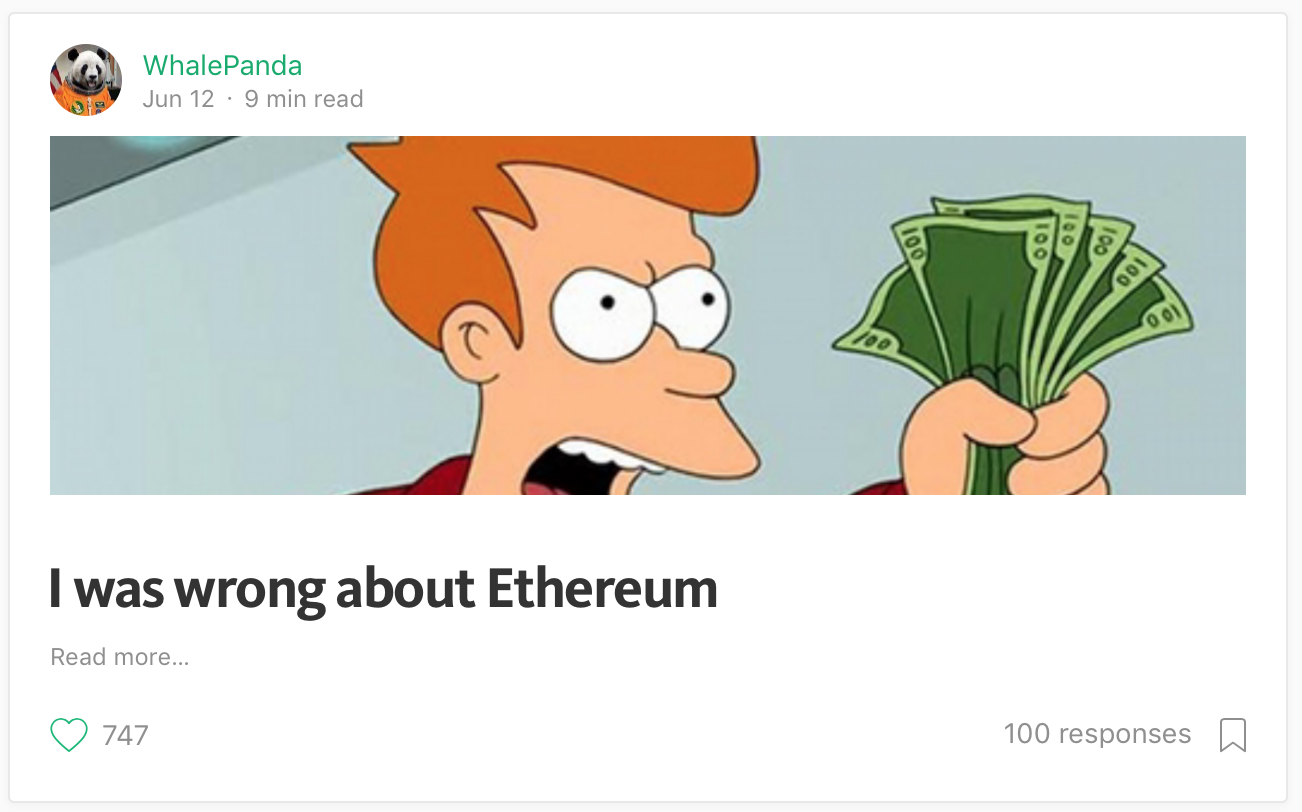 This problem is explained very eloquently in a recent Medium Post by Whale Panda. Essentially, all roads lead to ICO.
First of all, there have been many high profile individuals across the industry speaking out about the current ICO bubble. We see well polished marketing campaigns, with little substance behind them, raise millions of dollars effortlessly. I should know, I'm one of the first people buying into these shit coins. The valuations and terms of token ownership keep getting more and more adverse, however the companies continue to raise more and more money.
So, why is this causing the price of Ethereum to rise?
This is where simple economics are the best education, and where Whale Panda really get's this spot on.
Demand
Demand for Ethereum is being driven by 2 Factors.
Speculative Traders betting on the price rising: This is everyone from the average joe on the street, to hedge funds beginning to get involved in this sector
Large Investor and Hedge Funds buying Ethereum to invest in ICO's.
These 2 factors are having a marked effect on daily traded volume of Ethereum, which has been hoovering around $1bn (24hrs) over the past week, and closing in on Bitcoin to be the most traded cryptocurrency. This is clearly having a big impact on the price of Ethereum in it's own right, however we are also seeing an assymentry in the market, with demand clearly outstripping supply…
Supply
Ethereum has an emission rate of 5 Ether per block (Block is roughly 15 seconds in length). The problem here is that this supply is not hitting the markets, and in addition ICO's are essential removing Ether from the market. Miners are accumulating Ether, rather than cashing in profit's, and ICO's are pooling together Ethereum to fund a slow burn rate in project.
We essentially have a situation of increasing demand, and decreasing supply. When a project raises fund through an ICO, they collect Ether from many participants, and use that Ether to fund the on-going expenses of bringing their project to life. The important fact here is that, an ICO is essentially a process of Centralising Ownership of Ethereum. This centralisation results in the General Ethereum User having less Ethereum, and the Larger Account Holders having more Ethereum. When the masses try to rebuy their Ethereum after investing in a ICO, there are essentially a larger amount of users chasing a smaller pool of Ethereum.
What will happen next?
We have already seen some social media action on the part of Vitalik Butterin, steeping away from all ICO advisor roles, and admitting he has made a mistake in allowing projects to 'sell' his involvement over the past few years.


I view this as an admission that we have a problem, however while ICO's get larger, more mainstream, and the returns more hyped, we will see this trend continue. We have some very large projects raising funds over the coming weeks, including Civic, Omise Go, Kin, SONM, Tezos, Status…to name a few, which are all going to do there part is fuelling demand, and centralising supply of Ethereum.
When the ICO bubble bursts, which will be triggered by returns getting exhausted, and projects getting even more greedy, this will be the nail in the coffin of Ethereum…I would expect to see a severe re-tracement in prices of at least 75%. I am also expecting this to have a marked impact on Bitcoin, which will become the safest haven of the crypto world, and benefit from it's nearest competitors demise. I am not however calling a top here, I expect to see further price rises, or consolidation over the coming weeks at least
Interested to hear you thoughts...