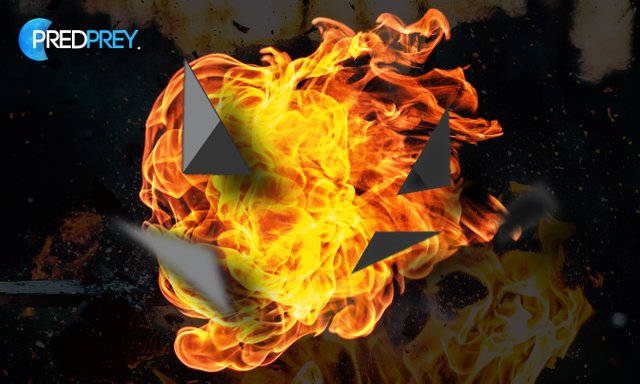 If you are mining Ethereum, you will have noticed that your output has been deceasing exponentially in the last months
Looking at the ethereum difficulty chart on coinwarz.com one can see that from March 2017 - June 2017, the difficulty increased by over 500%, going from ~160 to ~1000.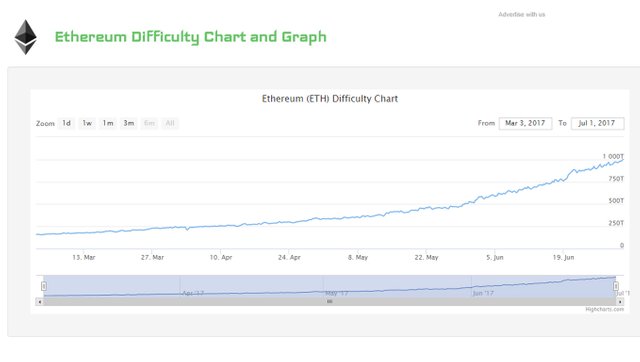 In the foreseeable future, it will become almost impossible for miners to mine Ethereum due to the nature of the exponential increase.
If you are mining Ethereum like me and many others on the cloud mining service Genesis Mining (Or at home), there is a solution that allows you to temporarily circumvent the looming Ethereum difficulty bomb:
Ehereum Classic
Ethereum Classic, which came into existence as a result of the DAO hard-form, has the difficulty bomb delayed for one more year (Read more on
🔗Coindesk
).
It currently has a stable price and rank 5 in
🔗total cryptocurrency market capitalization
I'm mining Ethereum on Genesis Mining. How can I allocate my mining power to mine Ethereum Classic?
In your Genesis Mining dashboard, click on "mining allocation" on the left side and select "Ethash" (Pure ether mining).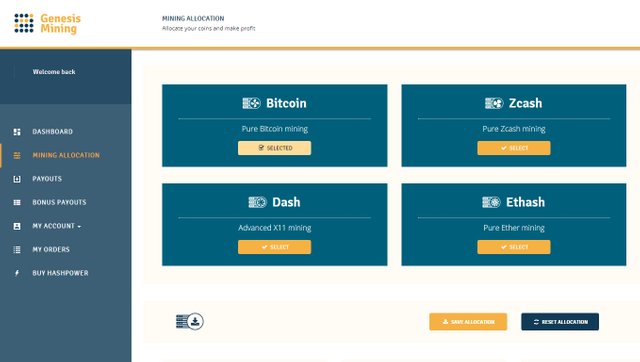 Scrolling down, you will see that your Dagger-Hashimoto hashpower can be allocated to various other cryptocoins like Bitcoin or even Steem. However, note that it says "auto" behind the coins names.
This actually means, that upon allocating hashpower to one of those, you will continue to mine Ethereum but your payout will be converted to the selected coin! With the difficulty bomb in Ethereum mining, this would be of no use and your earnings would keep shrinking.
Ethereum classic (ETC) is the only coin that can be mined natively on Genesis Mining with your Dagger-Hashimoto hashpower.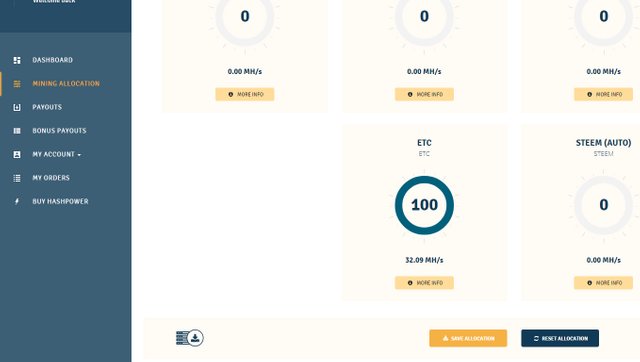 Don't forget to add an ETC wallet address in your account settings so your earnings can actually be payed out. I'm using
🔗Myetherwallet
in conjunction with my TREZOR hardware wallet to keep those precious coins stored securely.
Note that the CURRENT mining profitability of ETH vs ETC is fluctuating of course depending on the price of the coins. In the long run and especially if you just recently started your Genesis Mining Ethereum contract, I think that ETC will pull ahead more significantly due to its delayed difficulty bomb.
---
If you want to start mining yourself, you can signup to
🔗Genesis Mining
here and use my referal code 💳
"7DkIcf"
to get
3% OFF
every Genesis Mining purchase.
In return I will also recieve a small upgrade to my mining power.
---
Thank you very much for reading!
What is your take on the Ethereum difficulty bomb?
Will you keep mining it until the end or switch to ETC? 😁

Checkout my other related posts: