StarBase ICO - Decentralized Platform for Crowdfunding
This is a hidden gem i would say so i have decided to write a word on it. Theres still plenty days to do research.


Starbase is like kickstarter just token based where VCs or people will be able to easily invest money into various projects and startups. There will be Ethereum, BTC and other currencies allowed to make ease of investment.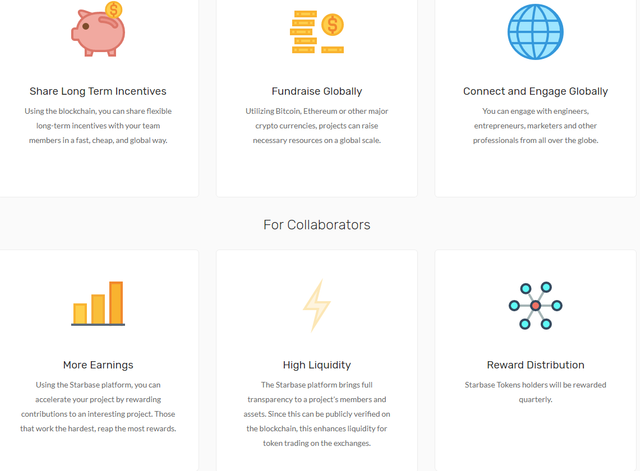 Not only you will be able to invest but you will also be able to see what community wants from projects, how are they forecasting future gains.
What i also like is that Starbase will be sharing the revenue from fees they make on platform among among all token holders.
Among their Advisors there is also some really big names so project looks solid to me.
ICO Details
Token Name: STAR
Utility: Possible discount/Priority rights for token purchasers. Marketing power for token sales, and Starbase platform premium service payment
Accepted Payment: Ether(ETH)
Date: Nov 9 2017 15:00:00 UTC to Nov 24 2017 15:00:00 UTC
Payment: Through our website
Total to be Raised: $2,000,000 USD
Minimum Contribution 0.1 ETH
Holders will receive the final amount of STAR Token just after the Crowdsale ends. The amount of STAR each individual buyer receives is determined by how much Starbase is able to raise. If more funds are raised, then the individual amount each buyer receives decreases, but this is compensated by an increase in STAR value.