Skyllz ICO - Empower Human Skills on Blockchain
ICOs get more and more interesting this days. Skyllz as name says, wants to use Proof of Skills to pay people bounties.

So they will allow Skills Touchpoints Applications called STapps where developers will be able to build smart apps on top of protocol such as e-learning platforms, networking platforms, portfolio platforms, offline education platforms or any other platform that want to benefit from and add value to the Skyllz ecosystem. Then users can validate own skills across STapps with Proof-of-Skill (kinf of reputation system) and finance their self-development with Skyllz Tokens.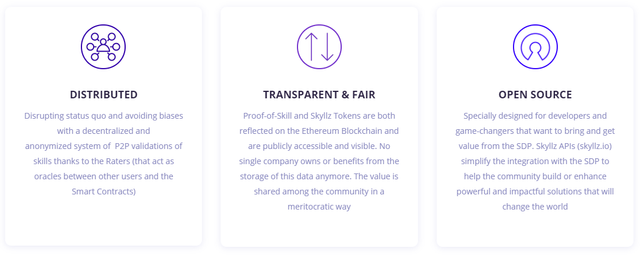 First Platform Live
Workkola is already a working platform that will use the system. Can be seen at
https://workkola.com/en/students/
The site helps digitally-skilled students show their talents and build their own Talent Brand to get amazing job opportunities. It also helps companies to find proper employees.
Join ICO
As usual, you should use ERC20 compliant wallet as Ethereum is needed to join this presale.
There is no date set yet you can only subscribe by email so there is enough time to do proper research.
Whitepaper: https://skyllz.org/wp-content/uploads/2018/02/Skyllz_whitepaper_v1.4.pdf
Website: https://skyllz.org/
This post is just an information. As always remember to do your own research before investing in anything.