NEO and GAS prices going up, There is Big News to Be Released in 3 Days
NEO called the Chinese Ethereum is preparing some big news in 3 days.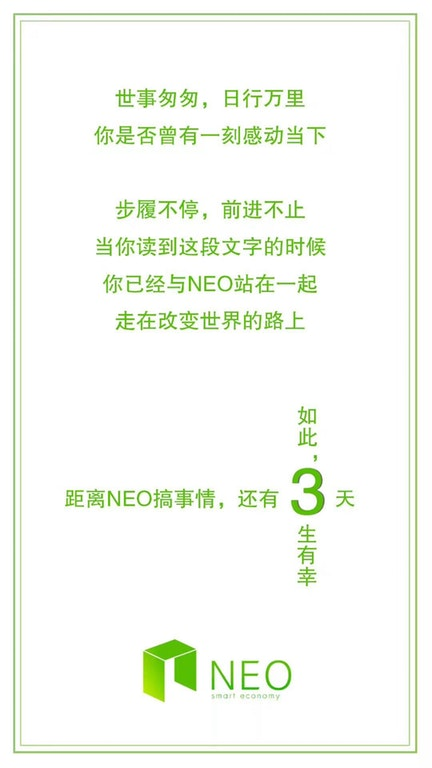 There are currently few translations of this (feel free to add one more if you can read cn).
Progress doesn't stop. By the time you have read this, you are already standing with Neo, on the path of world change. 3 days to something happening. Until then, life is good
moving forward, never stopping when you have read this, you are one with neo, let's change the world together 3 days to an announcement 3 lifetimes of blessing
Either way it means in 3 days something will happen. Some people speculate big NEO update with smart contracs function and some speak of some China gov news.
NEO Markets

Notice arbitrage opportunity on Binance vs Bittrex.
GAS Markets
Important to note that if you hold NEO on Binance they will give you GAS, but for others to get what you deserve is my tutorial below. If you trust Poloniex theres often aribtrage option between this two.
Guide how to get GAS from your NEO - https://steemit.com/ethereum/@kingscrown/how-to-use-neo-and-mine-free-gas-100-sp-post