Horizon State - Decision Token ICO (Vote for elections on blockchain)
This is an interesting ICO thats gonna start at October 16 so you have enough time to read on it and do some due diligence.
Its touching a subject of voting on blockchain that can be verified, is public and cannot be faked. I think this is one of things that blockchain is great for and I'm positive sooner or later all elections and votes will be done this way. Of course if governments allow it, they may not like the transparency it gives. But this is topic of another post.
Small Demo

Whats interesting is that their partner is already MiVOTE which already tries to make this concept live.

Keep Voting Cheaper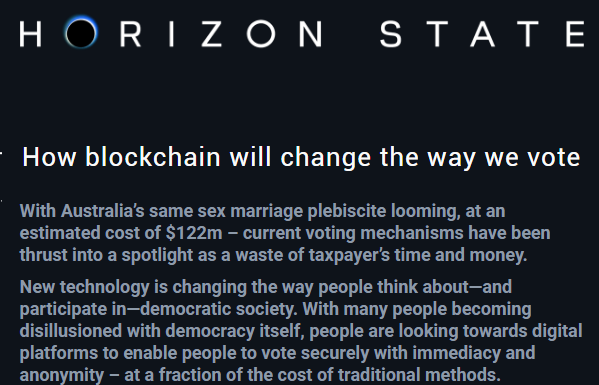 Of course this can work not just for politics but also all sort of things like surveys, contests etc. I think it's an interesting concept and worth checking.
ICO Terms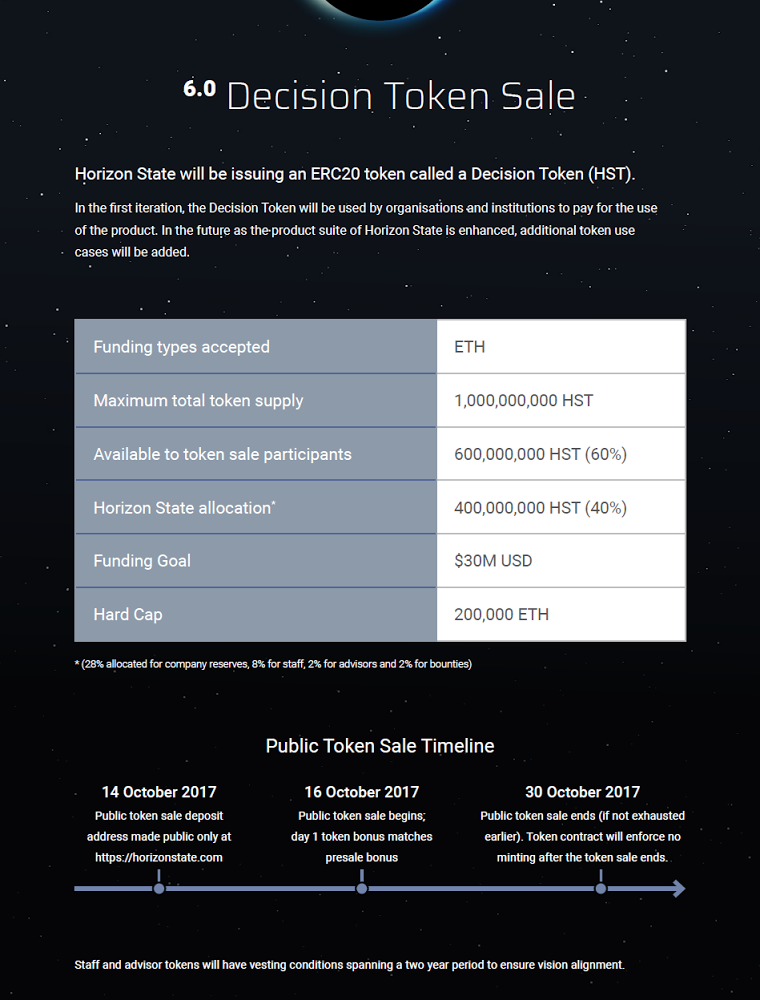 To learn more visit https://horizonstate.com/ which is official site of the project.