I often make posts about trading, what to buy, when to sell and sometimes i describe different exchanges and ways to use them.
Lately after writing about leveraged trading, i got loads of questions on how to do that, how to do Technical Analysis etc.
Luckily this ICO started and it might be the trouble solver.
Intelligent Trading Tech
Currently, in presale you can buy ITT tokens with Ethereum, they will allow you to use their future systems for automated trading. So far they got 1,950,699 USD but theres still few more days to enter before the end.
The source code to ITT's smart contract is publicly available on GitHub and the supply is limited to 21 000 000 ITT tokens. The Ethereum network enforces that there will never be more than this initial number of tokens minted.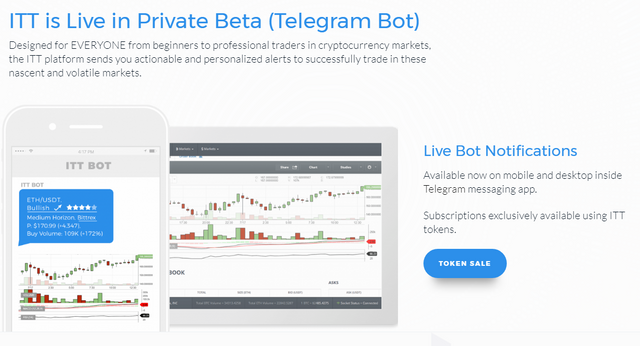 Right now, they have beta bot on telegram but there's planned after launch panel where you will be able to customize bots, signals, targets and other options.
Longer Version from WhitePaper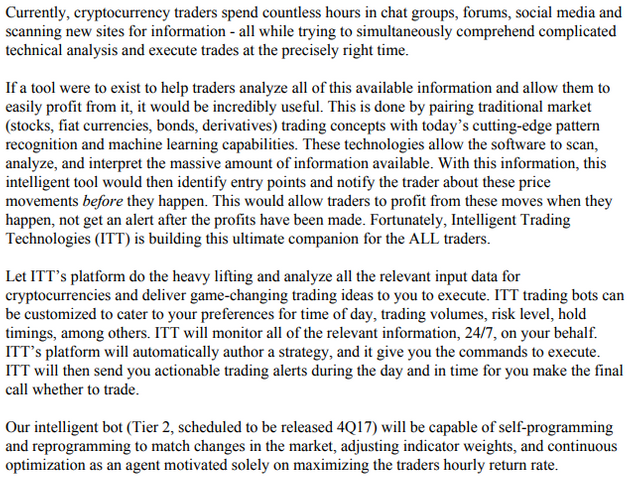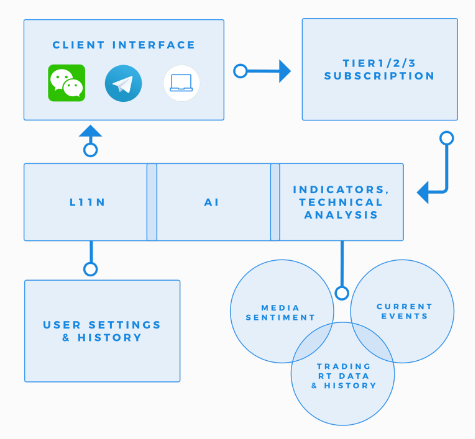 Longer post on the topic: http://fuk.io/intelligent-trading-technologies-sale-let-ai-bots-help-you-do-perfect-trades/
But of course - DYOR - Do your own research as always.