Ethereum Mining Profitability - ASUS Strix RX 470 4GB - Updated October 31, 2017
Today I'm going to share with you current ethereum mining profitability with my two ASUS Strix RX 470 4GB rigs.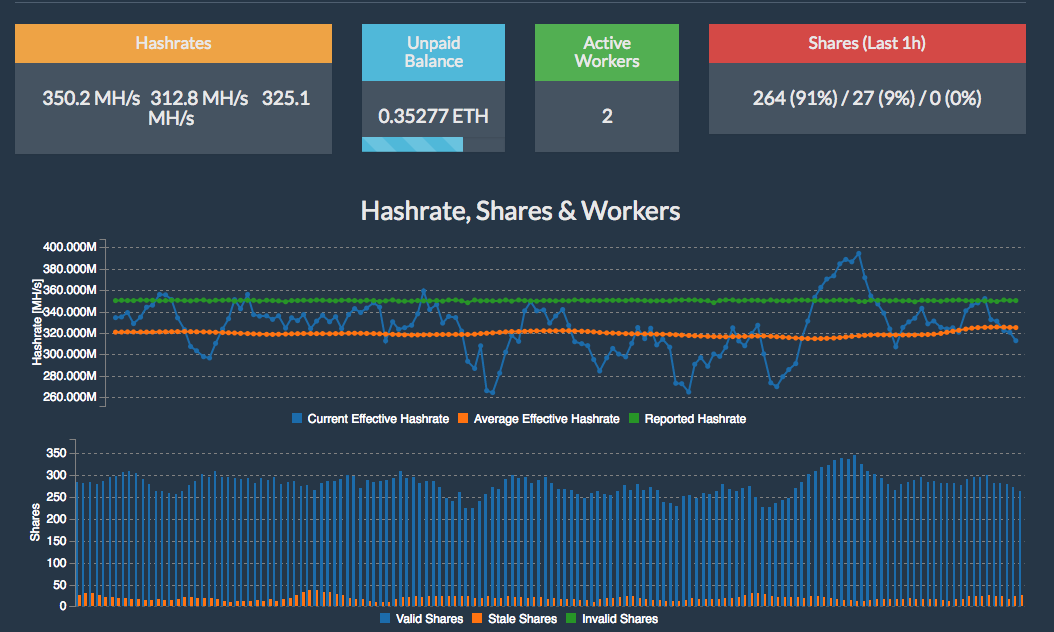 Currently I've two rigs, one with 7 GPU and another with 6 GPU with it. And every GPU is hashing around 27MH.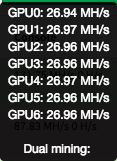 Current profitability using this two rigs is around 0.37716/ Week and 1.61641 ETH / Month. Current exchange rate of Ethereum is $306 per ETH.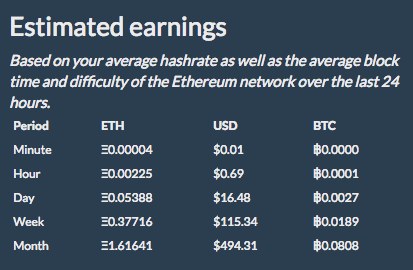 So my revenue from mining is $495 per month without electricity charge. Let's calculate my net income now.
My RIG01 is consuming 1080 watt and RIG02 is consuming 940 watt power which is approximately 140 watt per card. So my total power consumption is 1080 + 940 = 2020 watt and my rate of electricity is approx $0.12/KWh.
So my power cost is approximately $175. And my net income is approximately $320.
I've some other rigs with different setups. I'll write about them in future. Till then subscribe and upvote if you like my posts.
Happy Mining :)