Ether, Edgeless, Swarm City, æternity about to go on SALE due to potential security flaw!
This is a public service announcement and security alert! Ether and a few tokens that use Parity 1.5 or later multi-sig wallet have an alleged security flaw. $32M may have been stolen from one of these wallets.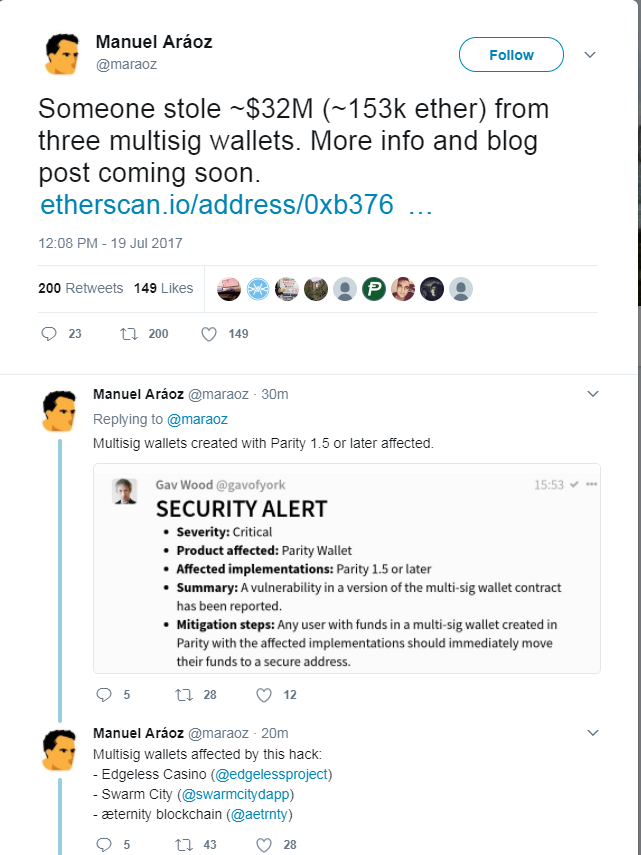 https://twitter.com/maraoz/status/887751004971831296
This does not look like fake news. It is causing Ether to crash as we speak though. If you own Edgeless, Swarm City or æternity, you may see a decline in price as the news gets out.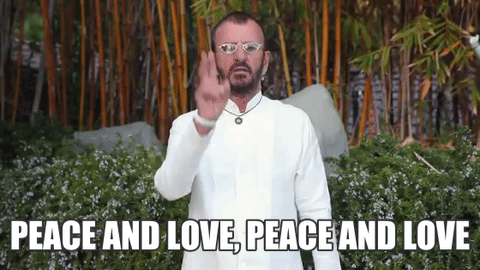 I say this with Peace and Love..Peace and Love...get out of these tokens and buy them again later when they are on sale.
If you have Ether or tokens in a parity 1.5+ multi-sig wallet, move your coins to another wallet to be safe.
If this security flaw turns out to be real, this could mean an Ethereum hard fork. That would be YUUUGE. Would it mean Ether at or below $135 again? It's certainly possible.
Update
Swarm City just posted about it here:
https://press.swarm.city/parity-multisig-wallet-exploit-hits-swarm-city-funds-statement-by-the-swarm-city-core-team-d1f3929b4e4e
100% comment upvote to first person can figure out what token the hackers just bought with their stollen funds.
Hint: There is a token balance of 0.0169 in their wallet as of this post.