Price analysis: Ethereum trades in between 2 key moving averages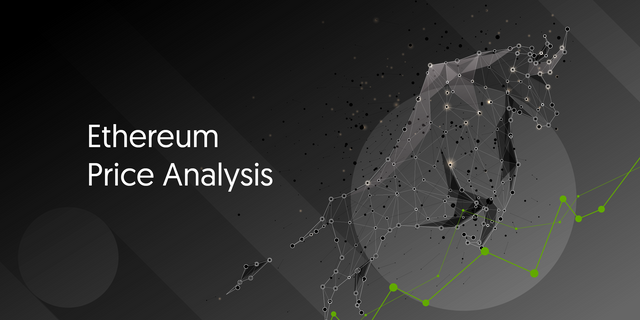 #‍ Fundamentals
It has been reported that Ethereum's transition from mining to staking is taking more time than previously anticipated. The network is still taking baby steps while broadest testnets for Ethereum 2.0 are advancing.
For instance, Prysmatic Labs launched one of the largest testnets on January 09, which attracted over 22,000 validators.
"Just saw nearly 100% participation from over 22k active validators on the world's first boneless ETH2 testnet. These are 22k validating keys. It's probably between 5 to 10 individual operators. Maybe more, but it's hard to tell who controls keys and who's just an observer," said Preston van Loon, a developer at Prysmatic.
The Ethereum 2.0 is expected to be launched in the summer this year.
In the meantime, Ryan Sean Adams, founder of Mythos Capital, believes that Ethereum market capitalisation may eventually hit $1 trillion. His optimistic projection is based on the recent success of the DeFi market.
"Ether is trustless value supplying economic bandwidth for Ethereum's permissionless money protocols," said Adams in a blog.
Accordingly, DeFi's consumption of Ether's economic bandwidth has increased immensely in the second half of last year. Hence, the amount of ETH that are locked in DeFi has continued to rise, despite Ethereum's correction lower in previous months.
"While 13.58B in circulating Dai seems like a moonshot today, it's actually just a tiny slice of a potential future for a global, permissionless financial system when you consider traditional capital markets aggregate hundreds of trillions in value," further added Adams.
Elsewhere, the NBA's Sacramento Kings has become the first basketball team to have its merchandise available on Ethereum. The sports gear auction will be organised on the Ethereum platform, with the help of the blockchain software development studio ConsenSys.
"We have integrated blockchain technology into our business across multiple platforms, including our reward program, and now our fans will have the opportunity to securely purchase authentic game-worn merchandise in real-time using an innovative blockchain-based solution," Sacramento Kings' chief technology officer Ryan Montoya said in a statement.
Treum, Consensys-backed supply chain platform, will host the auction and authenticate all the merchandise being sold on it. The winner will receive the gear, as well as a digital token containing the item's historical and future records.
"A transparent audit trail of product history will be established, so fans will be assured that each piece of gear is authentic," it is said in the statement.
Finally, Ethereum co-founder Buterin has sided with Peter Schiff in calling for better security for wallets. As it was widely reported, Schiff - the self-professed bitcoin hater - lost access to his Bitcoin wallet. According to him, the wallet doesn't recognise his password anymore.
As expected, the crypto community didn't really care too much for Schiff's troubles given his sentiment towards crypto assets. However, Buterin jumped in to support Schiff.
"Disappointed at people replying to this with "crypto is what it is, it's your job to be super-careful and write down backup seeds in three places". We can and should create better wallet tech to make security easier," said Buterin.
For the complete technical analysis, click here