To be honest, I do like Ethereum
For the most part I have treated Ethereum rather neutral. I was never a fanboy of it and I never hated on it like some. I'm certainly suspicious of Ethereum because of its technical complexity. I do like its innovative tech and I certainty enjoy the attention it has brought to the crypto space.
But, this screen is making my eyes bleed as it will never go away!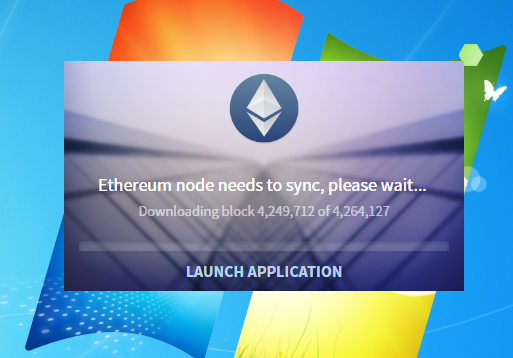 Keeping it real
I have bought and sold Ethereum many times over the past and have been holder for some long hauls. I keep up with the tech and do my part to encourage user adoption and growth. I remember trying to decide if I would invest into the Ethereum ICO and later if I should take part in the DAO. As a long-term crypto user (and quasi-idealist) I take pride in not leaving coins on central exchanges and prefer to manage my own keys and wallets. I believe this is critical for a good percentage of fundamental users to operate this way.
For this reason (and fun), I decided to run an Ethereum full node on my PC. About a month ago I finally had the entire blockchain synced! It took several days for that to complete, but it did. I thought several days to sync a blockchain is legit, since in my past, it has taken Bitcoin's blockchain forever to sync as well.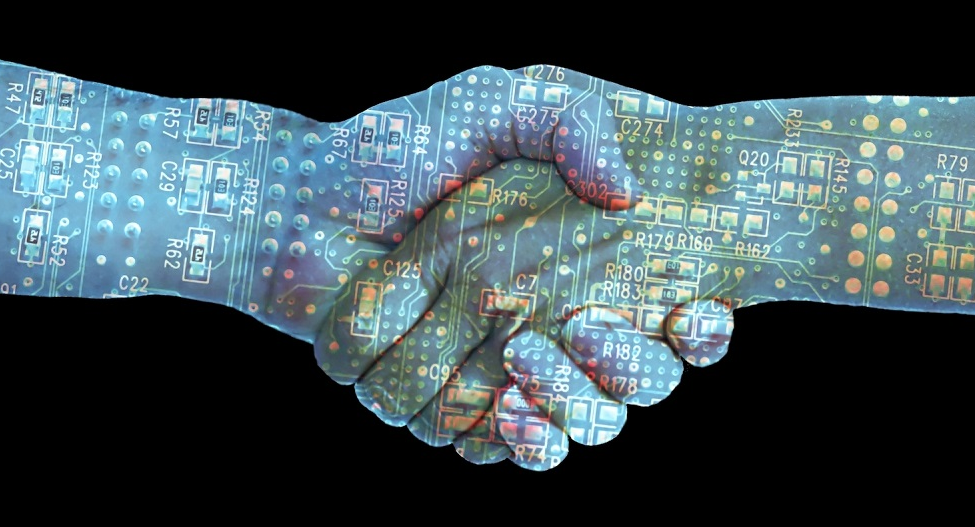 I was stoked and sent over my ETH and several ERC20 tokens. I was now in control of my Ethereum private keys and it was great. One thing that immediately annoyed me was that every time I closed the wallet app, I had to re-enter the ERC20 token contract addresses under the watch list for them to show up again! Maybe this is just a bug, but that process alone made me think twice about frequently opening up my wallet.
Time went on...
I hadn't opened my Ethereum wallet for about a week. It did its normal syncing thing, but this time it just never completed syncing to the current block. I tried everything; I browsed google and all the forums, I tried running geth (command line interface for running the Ethereum full-node) using fast sync, I deleted the old blockchian structure and started over.
This process lasted for like 2 weeks. It seemed that no matter how fast I was syncing blocks, I just could not keep up with the latest block. I eventually exhausted myself trying to hack it... and I'm a technically savy person. This was unacceptable to not have quick access my funds.
Let it burn!
Take a look at the rate which the Ethereum blockchain is growing!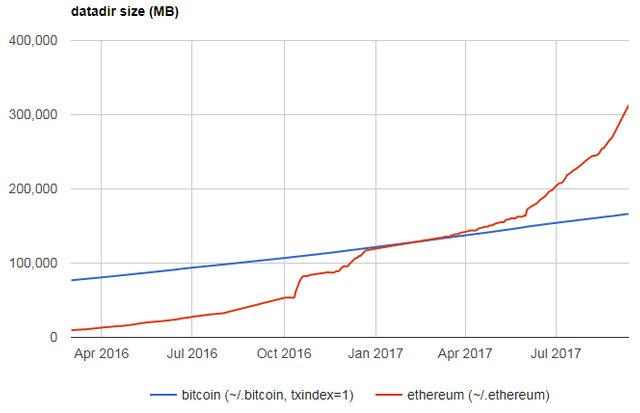 I know that disk storage is not an issue, but syncing that apparently is!
Until next time...
To some degree this was the straw that broke the camels back for me. There were other factors leading to my decision, some technical and some fundamental.
I decided to download MyEthWallet (Ethereum lite wallet) and remove my funds that way. I sent almost all my Ethereum and tokens to the exchange to transfer back into Bitcoin.
On a personal note, I think most ICO's are scams and believe, for the most part, are a plague to crypto (but look at the publicity it gives us!!!). ICO's came on more powerful and plentiful than I imagined.
I'm not done with Ethereum, just need some time to sit away and watch it develop. With all that said, I can't help to think Ethereum has a bright future ahead.
Sources:
http://bc.daniel.net.nz/
https://www.myetherwallet.com/
---
Have thoughts on the matter? Please say something below!
If you like the content you see, please follow for more like it.
---
🚀🚀🚀 Thanks for Reading 🚀🚀🚀
Follow, Resteem and VOTE UP

Crypto & Tech Lovers