I came across one interesting tweet storm today.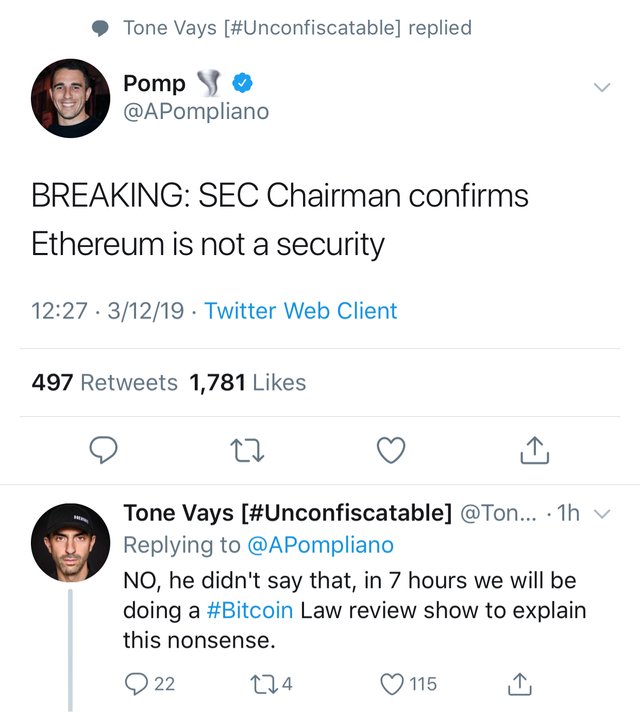 It was about the SEC and wether ETH is a security or not.
The thing is the SEC does not have jurisdiction over ETH.
Ethereum is a blockchain and is controlled by its miners and token holders.
Yes there was an ICO, but this was by a Swiss Organisation, so if anyone has jurisdiction it would be Switzerland. The jurisdiction however is over the wntity, which has no control over the blockchain other than that it is one of the stake or tokenholders.
I know the US rules the world....
But ethereum is a self sustainable organisation. It will survive if it brings value to its users. What you call it may make a difference in your country, but is not actually changing what it is.
Certainly it is not the same as a security that was issued by the SEC.
It may make some of such securities obsolete.