''Aga mis Team Estoniast saanud on?''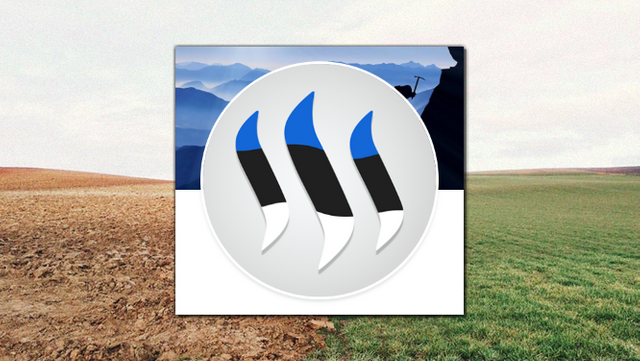 (Originaalfoto).

Enamus teist on vist juba märganud, et me pole 3 kuud midagi postitanud.
See ei tähenda, et meil pole postitamismaterjali - vastupidi, meil on lademetes postituste mustandeid.
Meie postituste autor on kahjuks vahepeal võtnud oma õlule liialt projekte, et ühelegi neist süvenenumalt keskenduda. Loodetavasti saavad mõned mustandid siiski ühel hetkel täisväärtuslikeks postitusteks.
Kuigi postitamise osas on meil tekkinud põud, pole me kureerimist selja taha jätnud. Endiselt töötab meil Steemvoter Beta kaudu automaathäälesüsteemiga gild, aga vaatame postitusi läbi ka manuaalselt. Kes teab - ehk hakkame põua leevendamiseks peagi postitama iganädalasi aruandeid selle kohta kui häid postitusi me eestlased Steemitis loonud oleme.

Me kommuuniga on vahepeal liitunud ka uusi inimesi.
Kaadrivoolavus on küll hõre, kuid näitab siiski, et Steemitis on veel eestlasi.

Selleks et me kommuuni ja ka Steemitit ennast inimestele nähtavamaks teha, lõime hiljuti ka SteemIt Eesti Facebooki lehe.
Märkige see julgelt meeldivaks - ehk märkab seda keegi, kelles tekitab see uudishimu.
Lisasime selle lingi ka meie postituste jalusesse, kust leiab ka muid kasulikke linke.
Tuletame meelde, et kuigi Facebooki lehel ja grupis tundub aktiivsus olema nullilähedane, siis aktiisem vestlus käib meil siiski igapäevaselt meie Discordi serveris, mille lingi leiate samuti postituse jalusest või lingituna me Facebooki lehe ja grupi infos.

Kõik @teamestonia poolt väljateenitavad autasud muudetakse Steem Poweriks, et suurendada meiepoolset toetust autoritele.
Heitke pilk peale TeamEstonia ajavoole!
Toetage eesti autoreid Steemitis, järgides meie gildi Steemvoteris!

Find Team Estonia
SteemWorld | steemd | steemdb
@teamestonia

Facebook Page

Discord Server

Steemit blog where you'll find everything you need to know about Steemit in Estonian language.
Like on Facebook to help promote Steemit and be up to date with Steemit and Estonian community.
Want to meet other Estonian Steemers and chat about crypto & everything related? Join Discord.