Introduction
Blockchain.io is simply a crytocurrency exchange where traders can exchange bitcoins for different altcoins (alternative cryptocurrencies). It is an online platform that acts as an intermediary between buyers and sellers of cryptocurrencies. Indeed, Blockchain.io is an emerging exchange zone for the crypto to crypto exchange and fiat to crypto exchange.
Blockchain.io is a platform that offers users a unique means of exchange. This is evident in the fact that Blockchain.io offers exchange with a centralized order book for fast and efficient trading. One of the major benefits of the platform as a means of exchange is that it offers the users the option of a decentralized settlement, enabling the users to conduct safe trade in cryptocurrencies in a selfless manner.
In essence, one of the unique features of Blockchain.io is that it serves as a semi-centralized exchange as it provides the speed and reliability of a centralized exchange, and the safety and security of a de-centralized exchange. Indeed, with these, users are not being required to deposit funds on the exchange in order to trade.
In addition, Blockchain.io is unique as it also offers advisory and technology services for projects and companies that are seeking to launch Initial Coin Offerings (ICOs) in the nearest future. In order to enforce and maintain high standards for the benefits of users, the Blockchain.io team seeks to remain transparent and complaint in all of their practices. This will be achieved through, working closely with the French government in advising upcoming crypro-regulations and independent experts conducting technical and financial audits on the exchange.
---
Key Features
Significantly, there are varying features of Blockchain.io as a medium of exchange in cryptocurrencies. These features include: de-centralized settlement through the use of cross-chain atomic swaps; leveraging Paymiums advanced technological architecture and software; integration and implementation of advanced cryptographic protocols leveraging Lightning, Network, Tumlebit technology and many more; Liquidity services for traders, markets, and projects; easy peer to peer lending and proprietary lending for users are available; new token listings and token airdrops to BCIO holders and BCIO utility token provides users with discounted trading fees and survey participation rights for new listings and more.
Furthermore, Blockchain.io has a significant connection with Paymium, thus, this connect will prove relevant in years to come. Indeed, Blockchain.io's founder and CEO, Pierre Noizat, founded one of Europe's first EURO to Bitcoin fiat exchanges, Paymium, back in 2011, which has been hack-free since 2013. Paymium is Blockchain.io's parent company and is Europe's first Bitcoin exchange founded in 2011 that also offers a service compliant with European regulations.
Indeed, this significant connection with Paymium has created incentives to help develop blockchain.io as a cryptocurrency exchange. Evidently, Paymium has over 180,000 users that will be incentivized and encouraged to join and trade on Blockchain.io's ecosystem once it is launched. Paymium has received venture backed funding from notable venture capitalists and hedge funds such as Gattaca, Newfund, Kima Ventures and more. Dedicated in the success of Blockchain.io, Paymium has committed $2.3M of its own treasury funds to further support the development and operations of Blockchain.io (No BCIO tokens were involved in this commitment).
In partnership with Paymium, Blockchain.io seeks to become the #1 European cryptocurrency exchange by 2020. This vision is accomplished by helping the expansion and growth of the "Internet of Value" by serving as a gateway allowing new users and traders to enter the digital world of cryptocurrencies.
---
Crowdsale
Blockchain.io also offers beneficial crowdsale! A crowdsale is simply a way to use technology to issue tokens that can represent shares or equity in a company. There is no softcap (the minimum amount of money a cryptocurrency can receive from investors in its ICO) for the crowdsale as the exchange will be developed regardless of the total amount raised. Interestingly, there is an additional 5% bonus available for those that by above 100 EUR worth of BCIO token with this code: emwinVWrVCzugXiWVP3z. Indeed, BCIO is a token to hold.
With Blochchain.io, there are unlimited and advantageous opportunities in the exchange of cryptocurrencies. Blockchain.io offers not only safety but benefits.
Road Map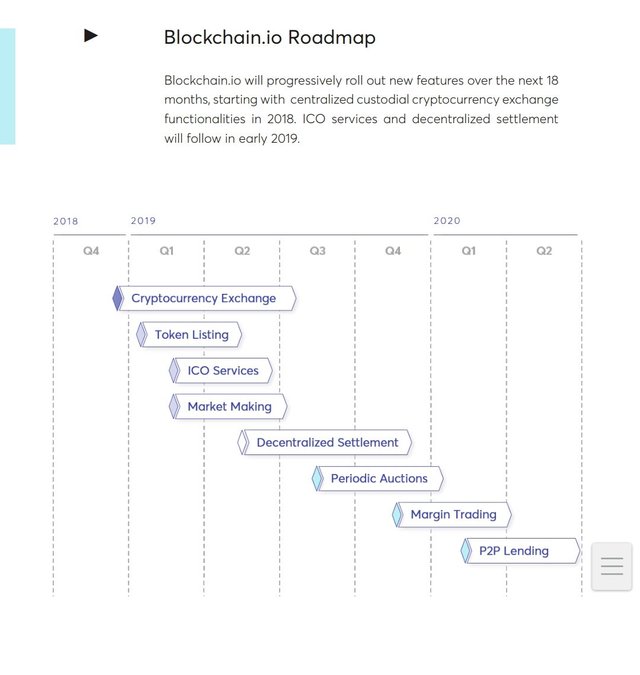 Team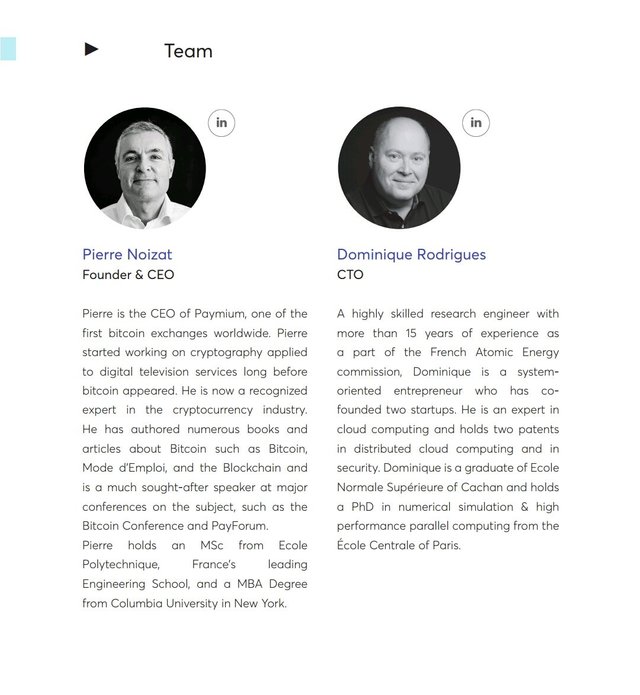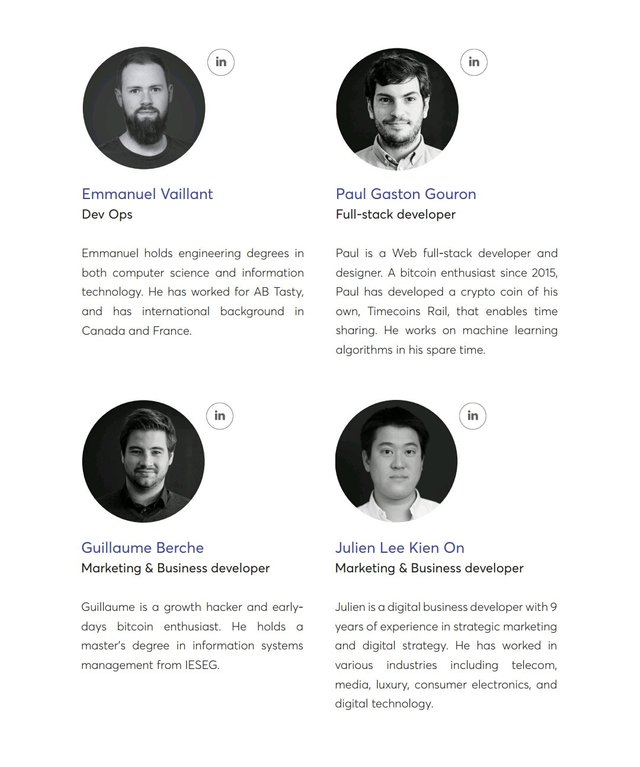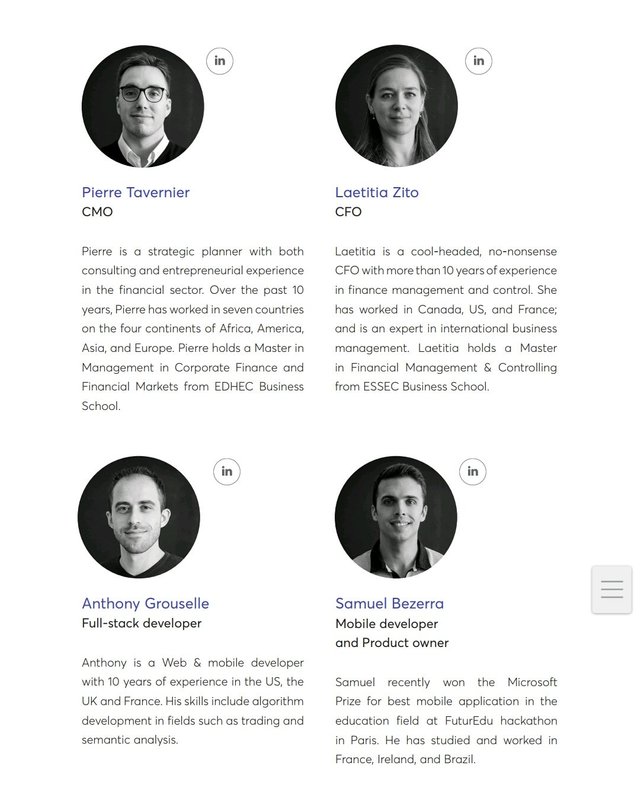 For Further Inquiry
Blockchain.io Website
Blockchain.io Token Sale Page and Details
Blockchain.io Token Sale Contribution Guide
Blockchain.io Whitepaper
Blockchain.io Medium
Blockchain.io YouTube
Blockchain.io Telegram
Blockchain.io Twitter
Blockchain.io Reddit