World's Daily Food Photo Contest - Tuesday is Appetizers and/or Soup
Wow I forgot about this contest being back. I have been so busy these past few weeks. But now I will try to join everyday.
So for today soup and/or appetizers...hmmm I will post both. What we had for our media noche or New Years eve.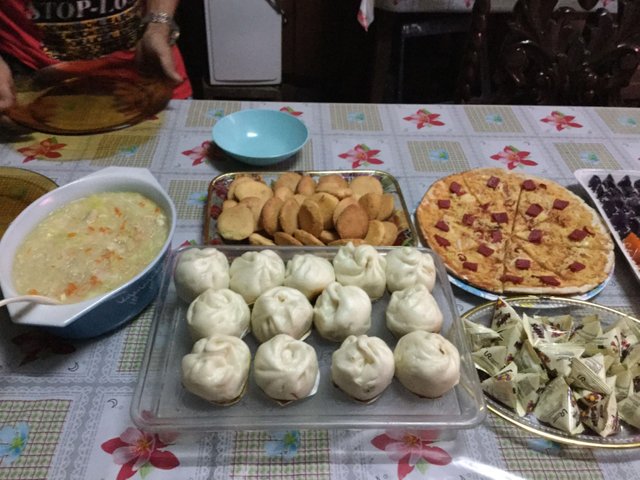 At the end is our soup just ordinary chicken sotanghon but I added a twist, I add evaporated milk making it tasty and filling. Then as appetizers there is the mini siopao, pizza and toasted mamon. The Nips are the dessert. Lol.
Simple but delicious.
PICTURE IS MINE Taken with my iPad Air2 cam taken in Miagao, Iloilo Philippines!