Which is Better Android or iOS?
So many gadgets coming out nowadays. Before it was just the ordinary cellphone where you can text or call someone. But then the problem was that not all your friends or relatives had cellphones. That was around 20-25 years ago. Now it seems like almost everyone has.
I can see even those who are not that well off has one, either been given one but mostly because there are a lot of cheap brands and even clones of the expensive ones. Sometimes you need a double-take when you see a conductor, laborer or even salesgirls with iPhones, Oppo and other expensive brands but if you look closely they are just clones.
I have always been using Androids mostly Samsung brands. I get them when I renew my plans on the cellphones and get a new phone. I had 3 planes before, Globe, Smart and Sun so I would have 3 new cellphones and my older ones I give to my helpers or their kids.
Before I would just dream of an iPhone because I could not afford it. When my daughter went to the US she sent me a Samsung Galaxy Tab A. It was cute but bigger then the cellphone so I could read. It went well with my Samsung J2 Prime cellphone.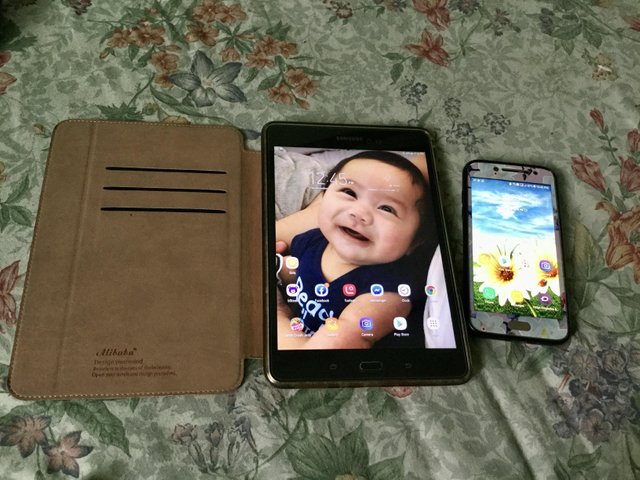 I was used to it. But in 2015 When she came home for a visit she gave me an iPhone7! I was so happy but then I had a hard time trying to get used to it. It was an iOS and even now I have no idea what is the difference. Then last year she gave me aniPhone 8+ and an iPad Air2. Wow I am so grateful for my daughter.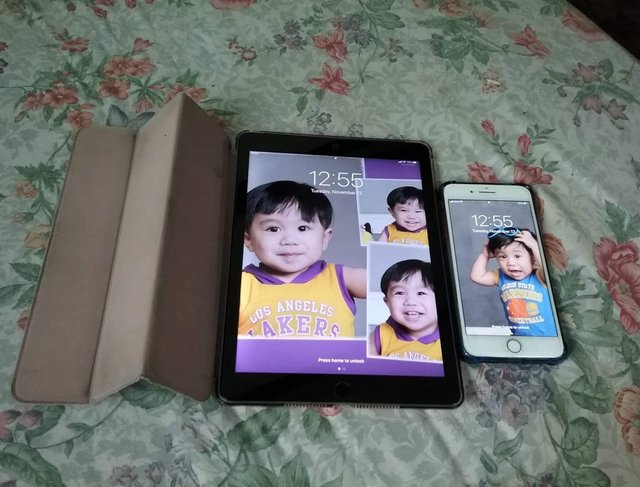 See the screens are bigger than the Samsung and easier for me because my eyes are not that good and easier to type.
I have not given out my Android. I noticed some apps are only for android and some for iOS so I decided to keep them. I actually just opened them yesterday and bought prepaid sim card for the cellphone because I only have Sun as my Plan. So I decided to get prepaid Globe and Smart. I updated them both. So now I have something to use to take turns especially when I am blogging or even just using Facebook, Twitter, Instagram and more. So they are both good because each one has their own qualities or advantages and disadvantages.
Pictures are mine