While I was cleaning out some of my drawers I saw my old college pin and a new pin we had during our 25th anniversary from college. Graduates of Bachelor of Science in Nursing.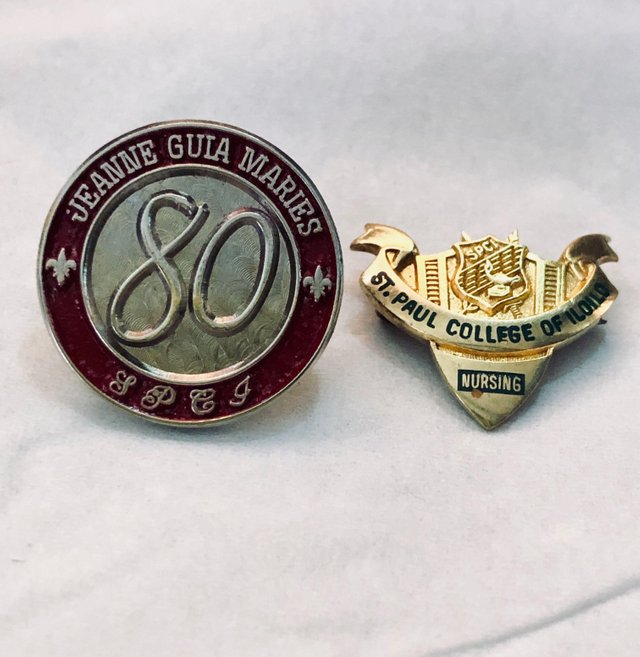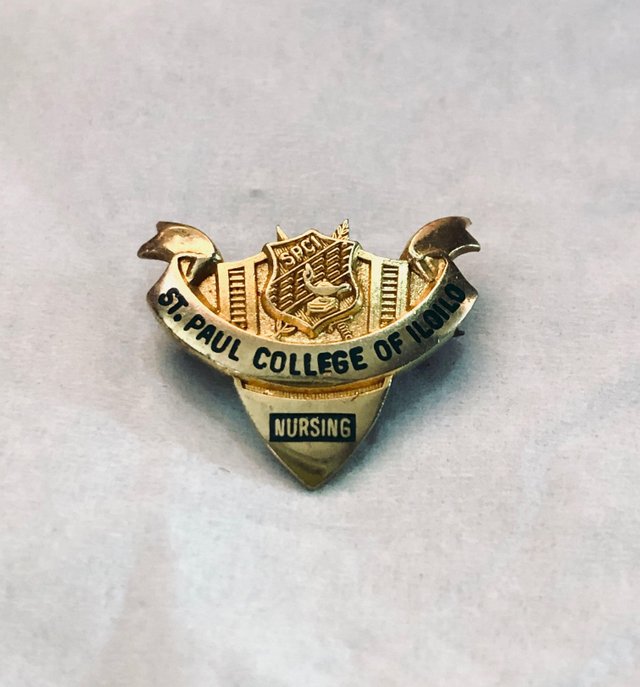 This was pinned on us during our 2nd year in college. We had a ring and pinning ceremony. It is too bad I misplaced my college ring. I hope it was misplaced and not lost.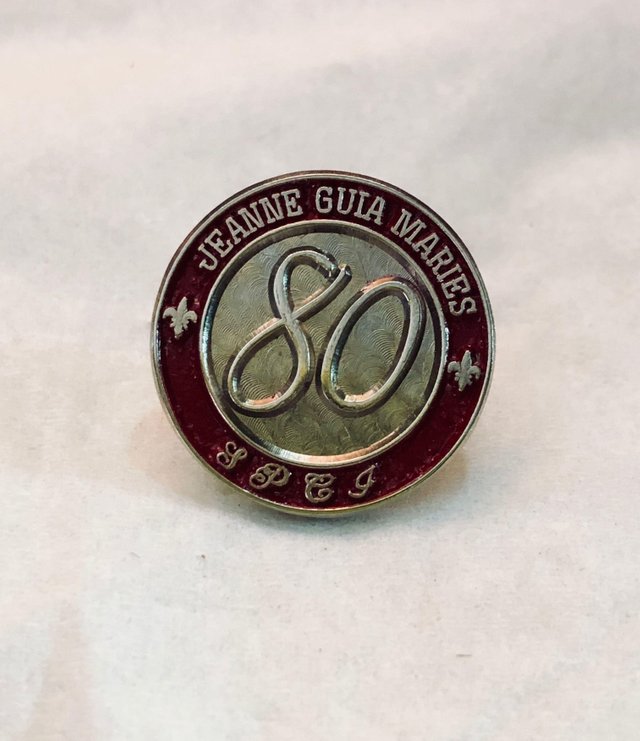 We had this pin made during our 25th anniversary. It has our class name - Jeanne Guia Maries 80. The year we graduated. Our classname has actually 2 meaning one is John (the Baptist), guide of Mary. Our class interprets it as guinea pigs because we were the first batch in the 4 year course. They actually experimented on our class if they could actually make nursing into 4 years instead of 5. It used be be 2 years of pre-nursing then 3 years proper like medicine.
I guess we were successful because we are all successful and passed the boards. And so now nursing is just 4 years. We had no summer break or semestral break so we could get it all in. 3 years summer classes, overtime ojt in hospitals. But we survived.