My Mother Turned 94 Dec. 4,2019
Yesterday was my mother's birthday. She turned 94 and is still healthy and active. Her mind may not be as it used to be because she has Alzheimer's. But you can still talk to her only that she is still in the past.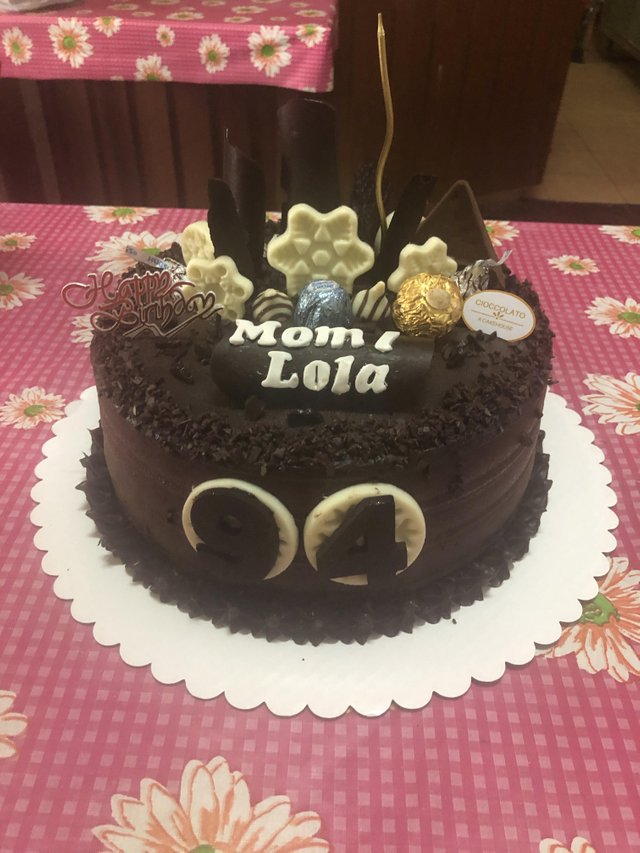 My daughter ordered a cake for her. It was a chocolate ganache. It was very rich and creamy and delicious but bad for my diabetes. But I tried a little.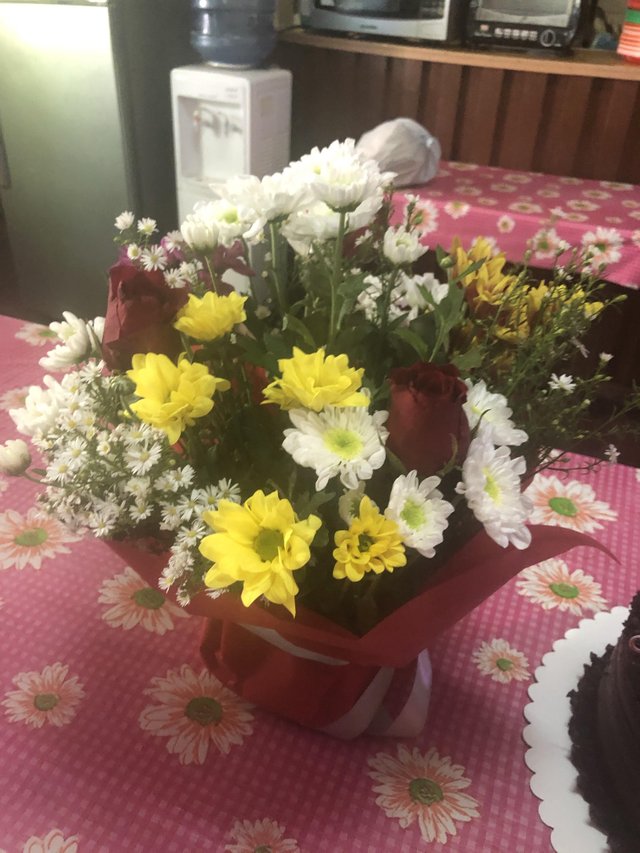 I also ordered a bouquet of flowers for her and also to be placed on the altar. We had a simple dinner sponsored by my daughter and brothers. I could only give the labor of love.
It was a success and everybody was happy and enjoyed. We hope she will have more birthdays to come and who knows may reach 100 yrs old!