Making Use of Left-over Tomato Sauce
I was not in the mood to cook or buy anything to eat. So while I was looking thru the refrigerator and freezer, I noticed a small Tupperware that had some sauce. Upon checking it was the sauce I had left over from my baked mac. I also had a small pack of elbow macaroni and a small pack of spaghetti sauce.
So I decided to have some pasta dinner. I cooked the elbow macaroni, heated the sauce and added the small pack. Seasoned the sauce. Then I added the cooked elbow macaroni. Voila! My dinner for the night.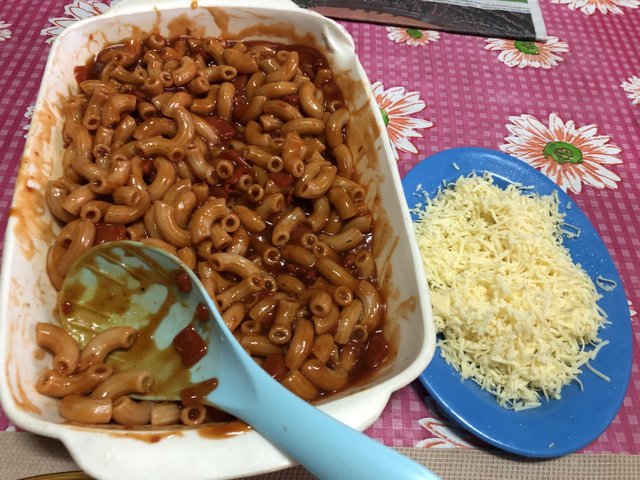 I also had some cheese grated. It was a nice filling meal.