Grateful I Have A Dedicated Doctor
I am still on the road to recovery. Healing is not so easy but I am grateful my doctor is dedicated and lives just next door.
Since my leg is healing there are blisters and scabs. So she made a home visit to clean the area and to dress it. I guess it was ok because she lives near.
She also did not charge me much, for 2 visits and the cleaning was only 1000 pesos because she used her gauze and gloves.
Since then it seemed like the healing is faster. I hope it will heal fast. It is a discomfort and I can not do most of the things I need to do.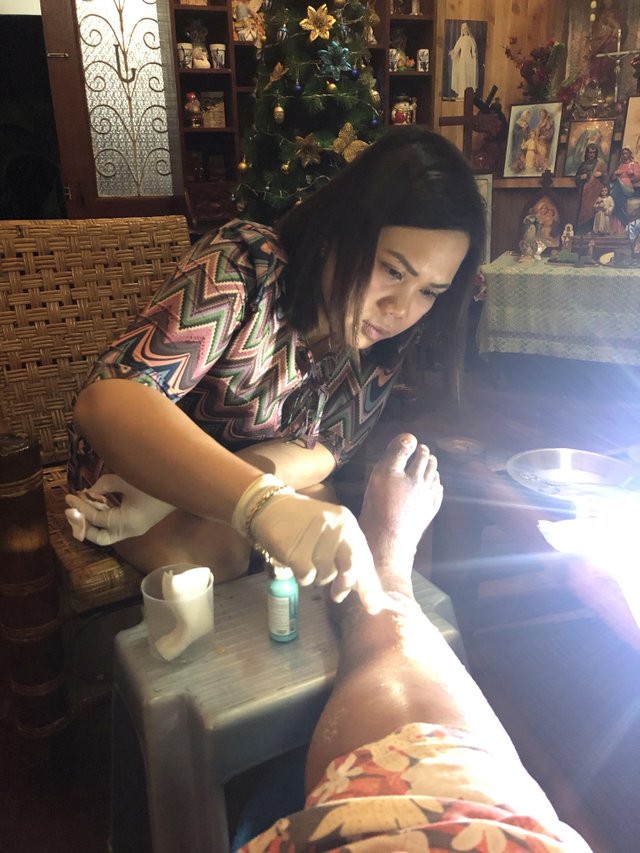 She still did her job even with extra lights, I am so grateful she is very dedicated to her profession.