Color Challenge Blue Friday
For Friday sharing the cake we had during our silver anniversary of the group. I wonder why blue but the accents were silver so I guess that was the reason. The icing is fondant so it won't melt easily and maintains it's shape.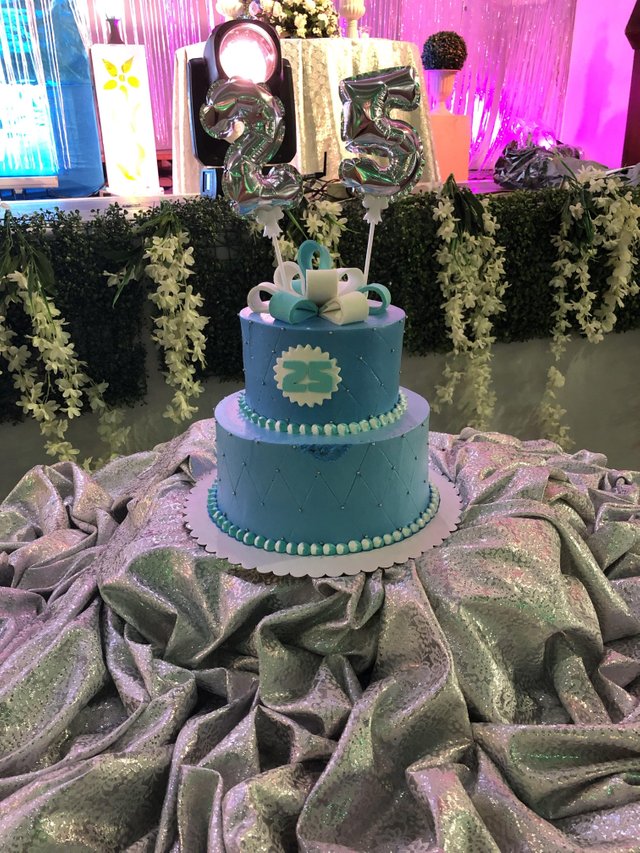 It looks beautiful and delicious.