Summer morning on the river Dnieper. 2019
It is hard to believe that this is a city landscape, but it is really in the city of Kiev. Large and wide river, beautiful summer sky, and blue color of water. In this weather it is good to fish and sunbathe on the sandy beach. I consider myself lucky I live in a 20 minute walk from this beautiful nature. Fishing on the bait is possible without restrictions, it is prohibited to use nets and other poaching gear. I should note that people try not to violate the rules of fishing, and also do not touch wild ducks. This suggests that the population becomes conscious and strive for a European way of life.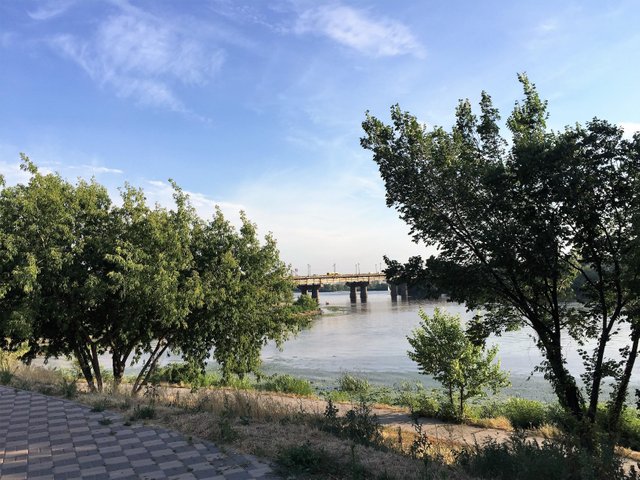 Thank you for your interest in my publication. Friends leave comments, share your opinion. Only communication and understanding makes us wise and strong.
Photographed iPhone 6