My STEEMCHESS Blitz tournament (6 October)- [video by voiceoff]
Once again a tournament not too bright unfortunately.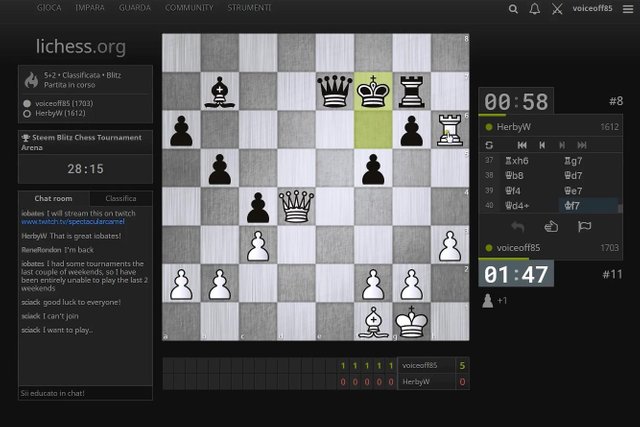 ---
A "tragic" first half followed by a second half a little better I think. But in general, few good insights. This period I'm playing very little, and you can see...
Anyway congratulations and thank you to Herby @schamangerbert and all players!
Here the overall results.
---
See you next time!
Buona visione!
---