From ordinary Thursday to extraordinary Thursday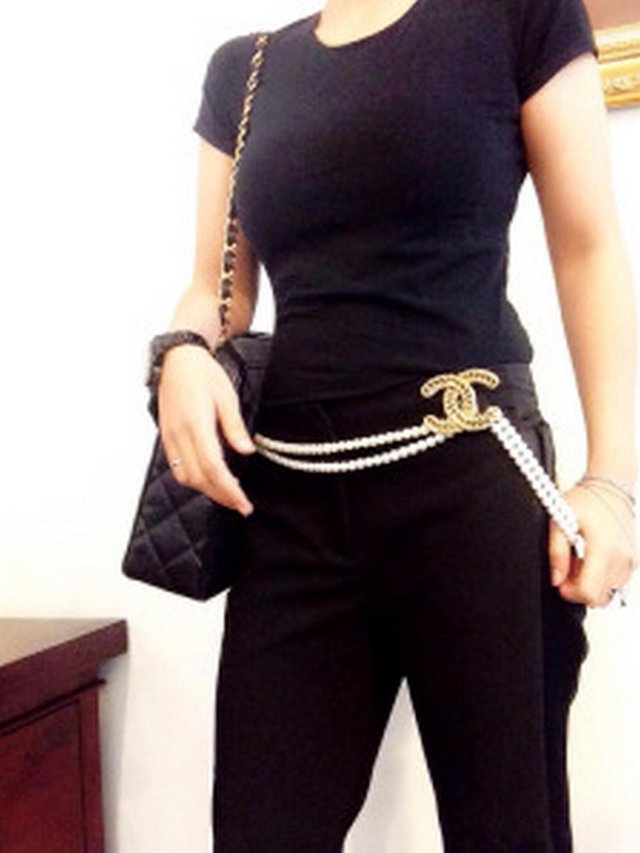 This afternoon I had a lunch meeting, so I decided to wear my tuxedo ZARA pants along with my old black ZARA t-shirt that I bought many years ago. To spice things up, I wore my pearl necklaces to become a belt and Chanel vintage brooch to wore it on my waist.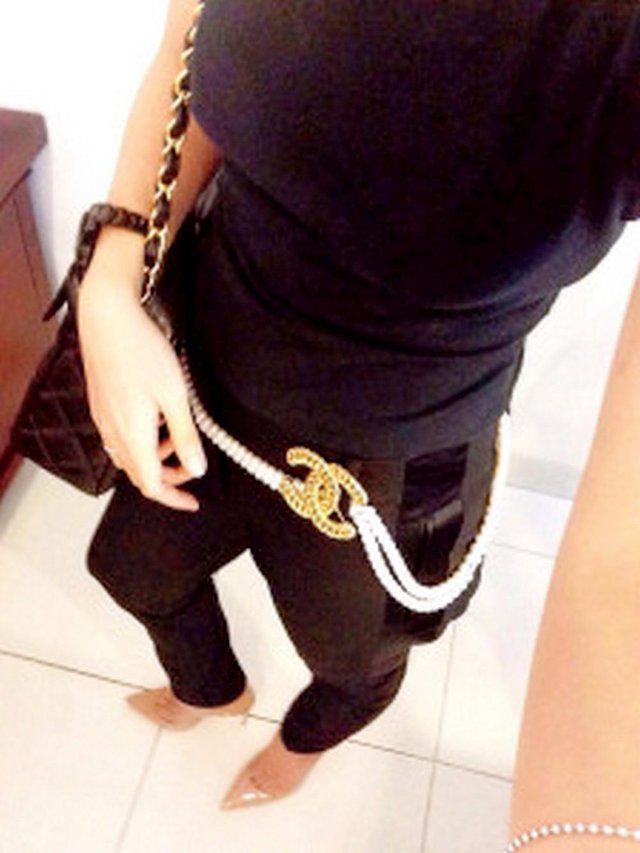 Actually, I used two pearl necklaces (with different length) so it makes double line effects as a belt. I love black color and I love it, even more, when I can match things up with vintage stuffs, it's like a time machine 'modern age meets vintage era'.