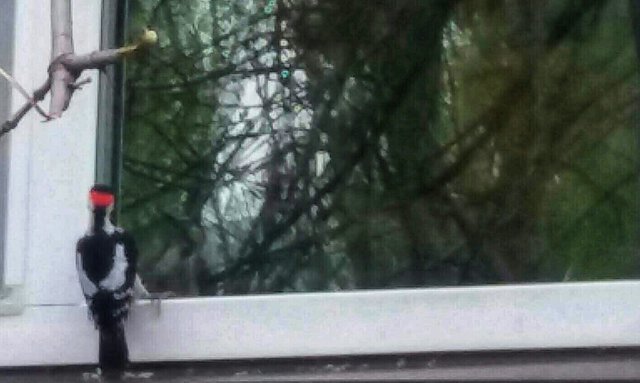 Good day to all my dear friends!
Yesterday there was a rather strange story ...
I saw off my younger granddaughter Ritul to school ... We pass by our at home, and suddenly we see a woodpecker flying off a tree and beating in the glass of the window on the first floor. What would that mean ?!
At first we were just numb! But having recollected myself, I took out the phone and began to photograph the woodpecker.
But his movements were so sharp that many pictures were left without a bird.
Thank God that I managed to capture all this on video.
It is a pity that we had to hurry, otherwise Rita would be late for the lesson.)))
I increased the pictures ...
I look at the woodpecker - and I see a man in a red cap with wound backs hands,
peeking through the window ... FANTASTIC SIMPLY!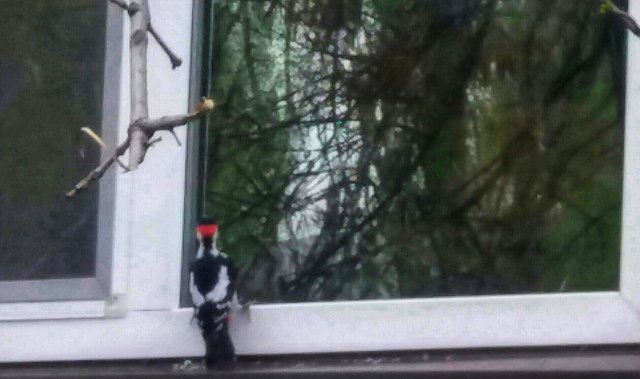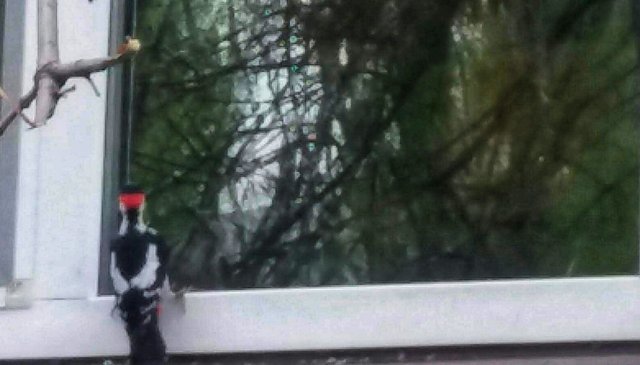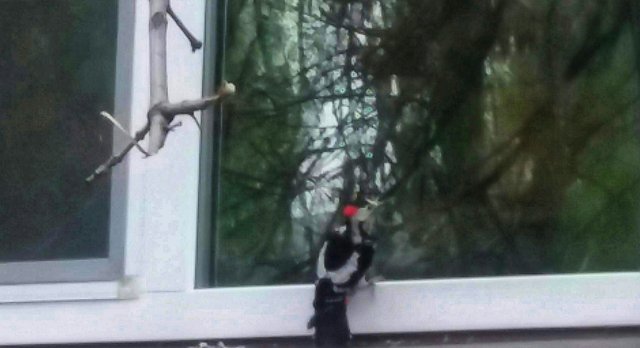 BEAUTIFUL SPRING MOOD, FRIENDS!
With the warmth of the soul, your @tinochka2 - Valentine Borodai
Own photos