Giving the 2nd life to old things is real magic!
You feel unique Superpower transforming trash to something useful and nice;)
I adore doing it!!
Do you wanna try, friends?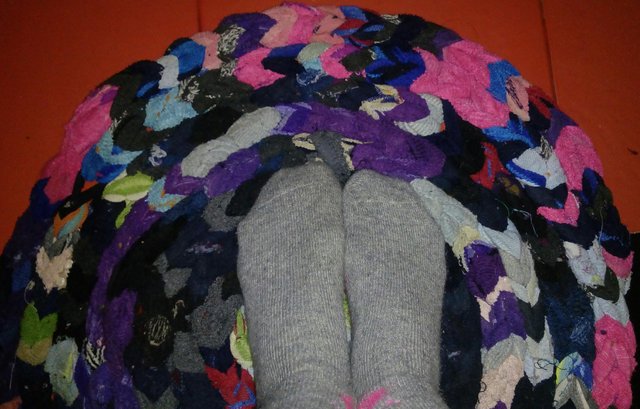 Welcome to the trip from old socks to... a bathroom carpet!:)
We need old socks and scissors, that's it.
It can be socks that have lost their pair or just old socks with holes, or just any you don't wanna see on your feet any more;)
BTW it can be leggings, sleeves, anything that have a tube form!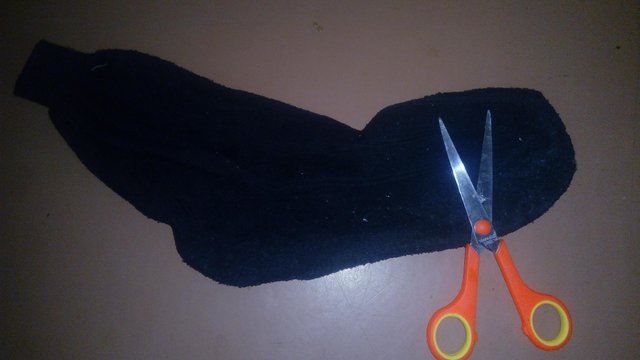 We cut them into narrow circles, the width is about 1 cm.
It took me rather much time because I had gathered a big bag of socks and leggings:) I was crazy about this carpet idea and searched for them everywhere:)) I was about to ask some socks to be old asap to let me take them to my future carpet;)))
To use new and good socks? OK, you can, but it is not the same pleasure as using trash for making something new!;)
When you cut all your circles (and your fingers are still OK:)), you can start making magic!
It looks like finger's knitting. Very easy!/very interesting! I was in love with the process itself, and I was sad when it was over. Really really easy and amazing!
I didn't make video:(( and I realized it only now, sorry, next time I will for sure!
So how to knit our carpet?
Put a circle on 2 fingers.
Then take another circle and move the previous one to make it the first one again.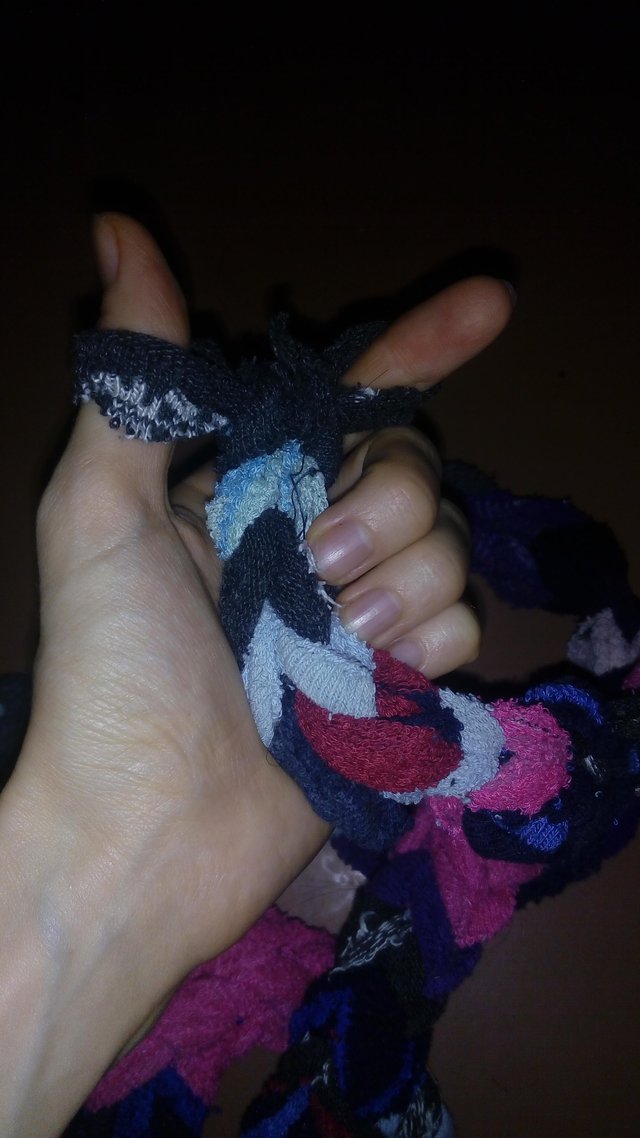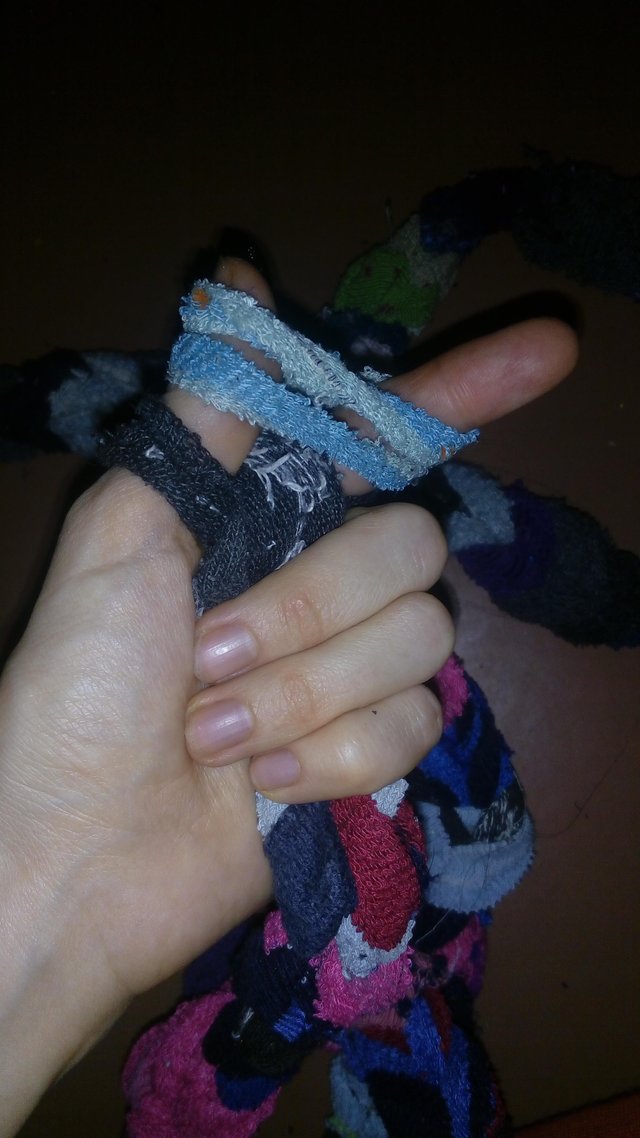 It is the main principle, that's it!
Repeat the scheme again and again till the end of your circles.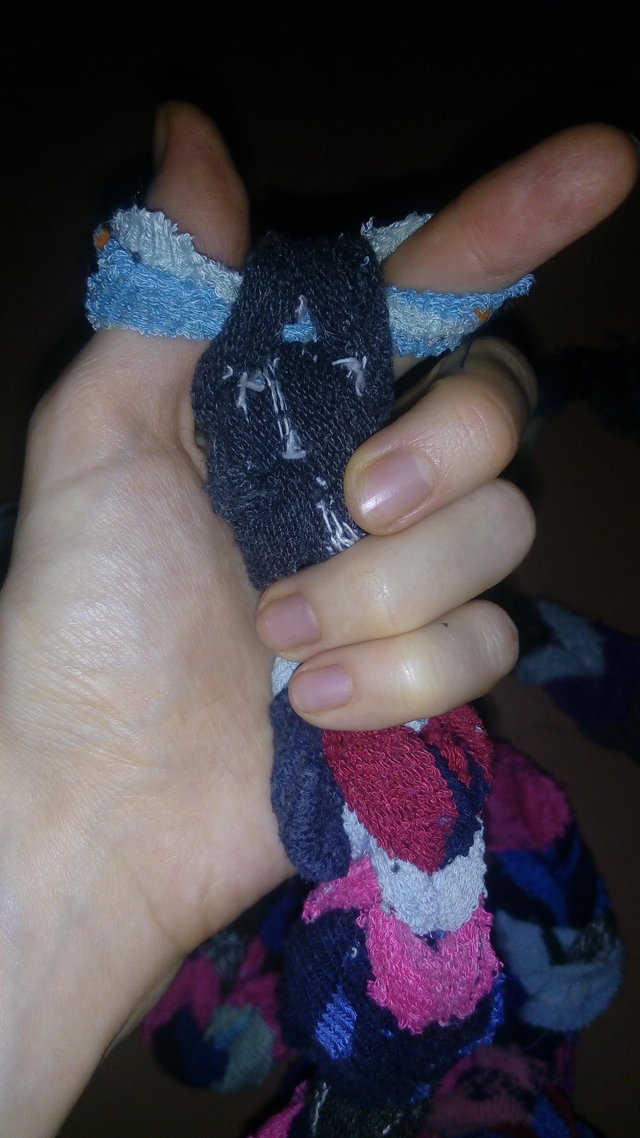 What do we get?
A looooong loooong knitted ribbon. Very similar to those that girls make with their hair;)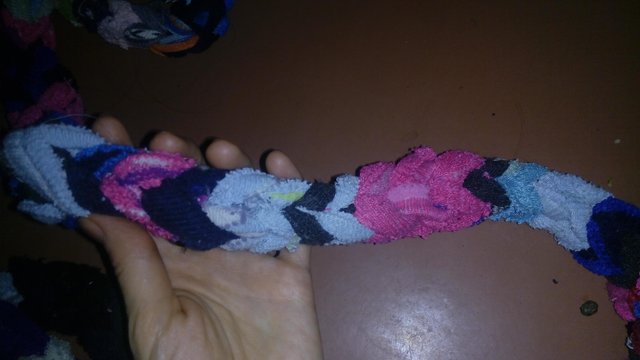 I got about 8m of my ribbon!
It took me much time yeah but it was time of real pleasure!
I just was watching movies or listening to my healthy lectures and knitting my carpet at night when I had some free time.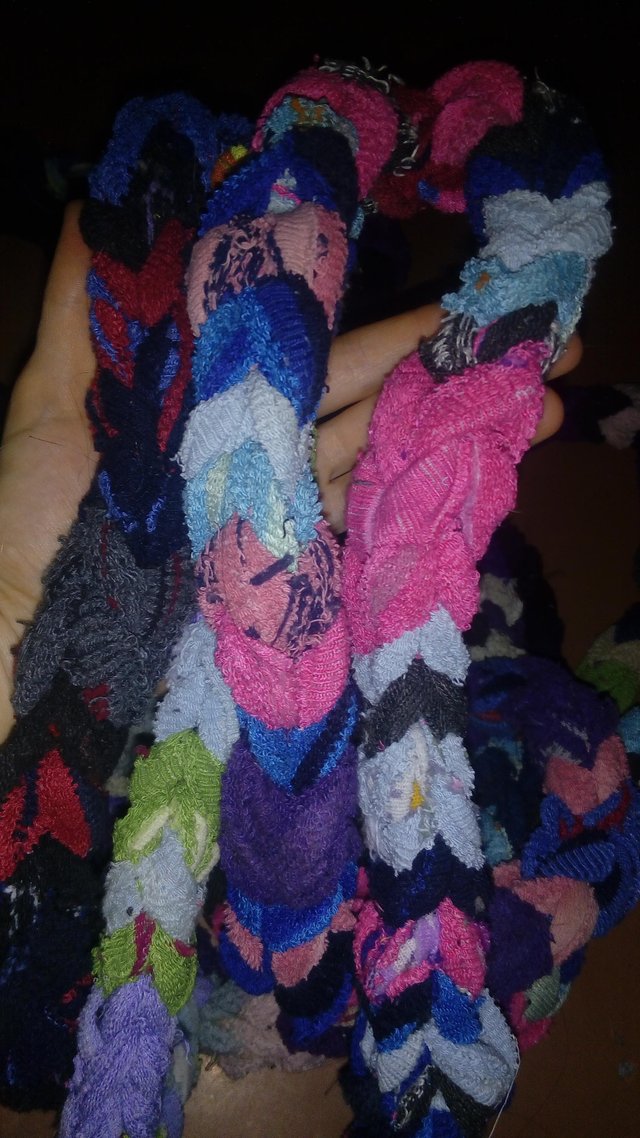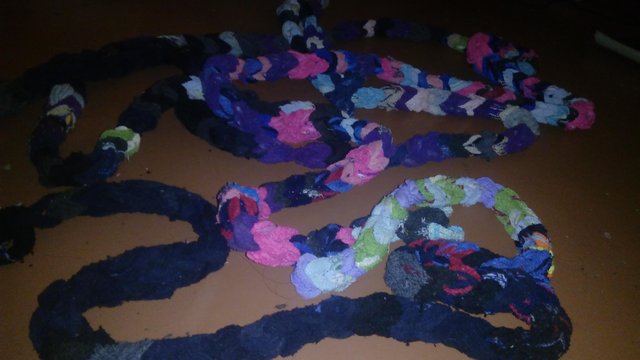 Then we just need to make "a snail" of it.
Just form a big circle curling it around itself.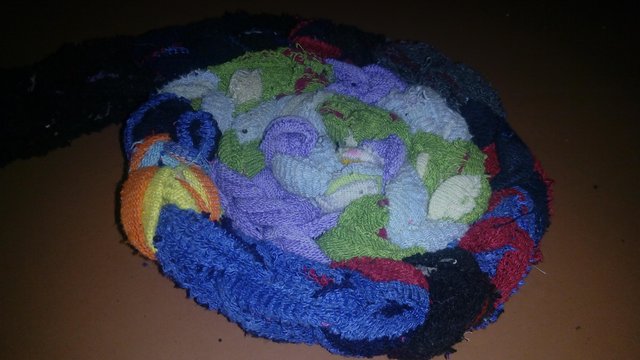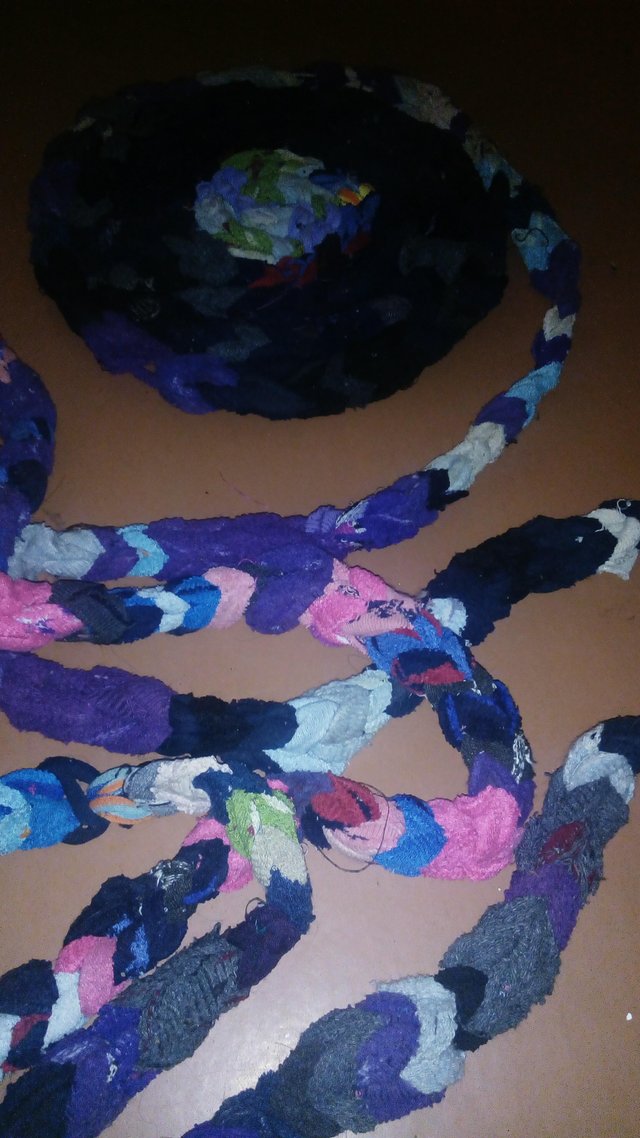 And fix it with a needle and threads.
Ready!!!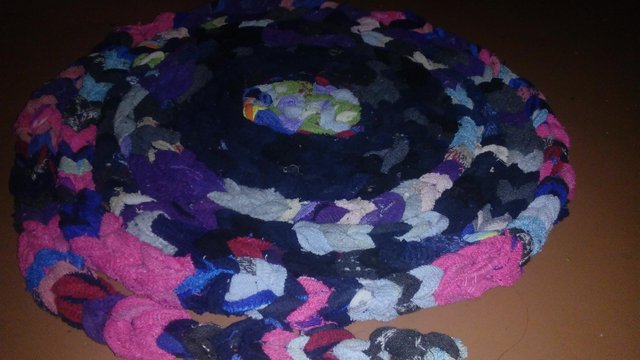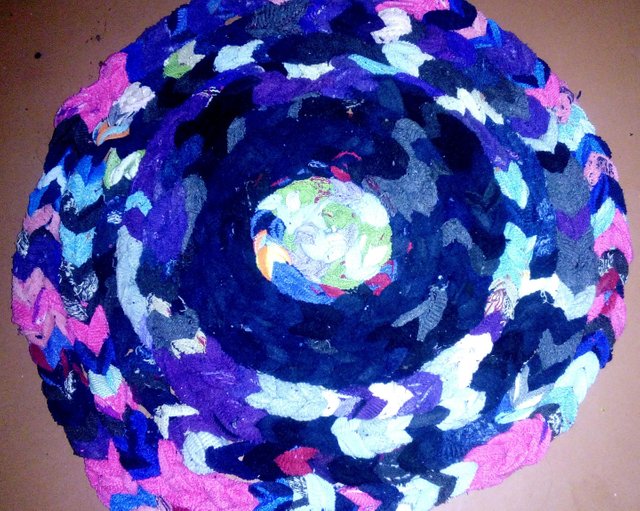 It is rather thick, very very soft and it's ideal for bathroom usage when you have a shower.
I adore standing on it even without having a shower! :))
Satisfaction and pride are my feelings at those moments:))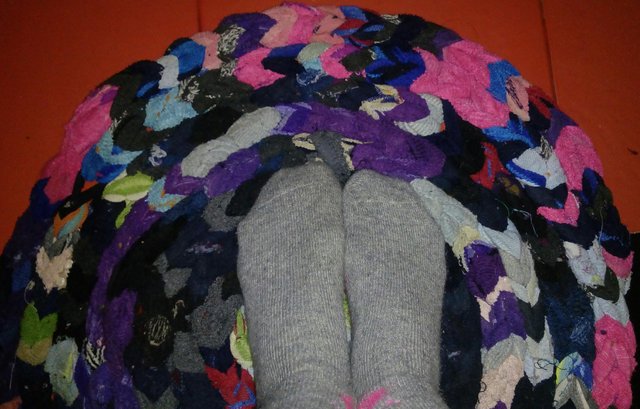 So, friends, do you like it??
Share your opinions and maybe other ideas of the 2nd life things.