This simple lifehack is a real way out that can correct bad results of your internet shopping:)
Do you use online shops? Do you always get clothes and shoes which fit you well?
I am an experienced online customer, I even had my own online store in the social net, but, nevertheless, sometimes results are unpredictable:)
This time sh*t has happened with my new shoes. I have ordered my size, as usual, but they were extremely small! 1-2 sizes smaller than I needed. Impossible to wear.
What to do?
To sell, to send them back and waste much time or...to make them bigger!
Work your magic!:))
So, we need:
Very thick socks
And a source of hot air stream (hair fan is fine)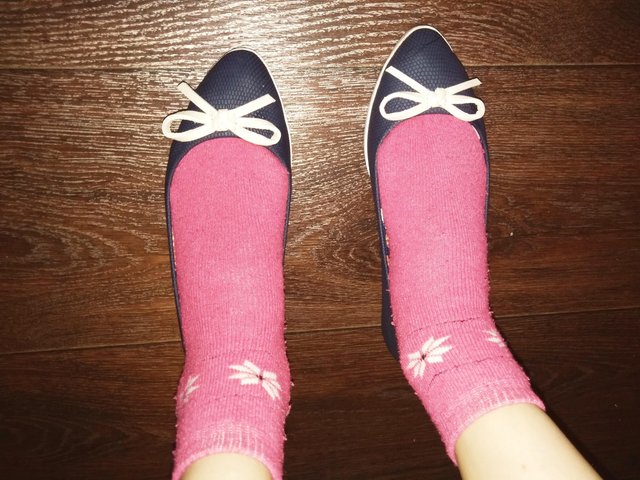 It looks awful I know:)) but we have the goal!:)
Make your shoes wet. It will make material softer.
Take these socks on and take the shoes on.
It will be hard:) very hard, but possible:)
Then blow hot air on your feet during some minutes.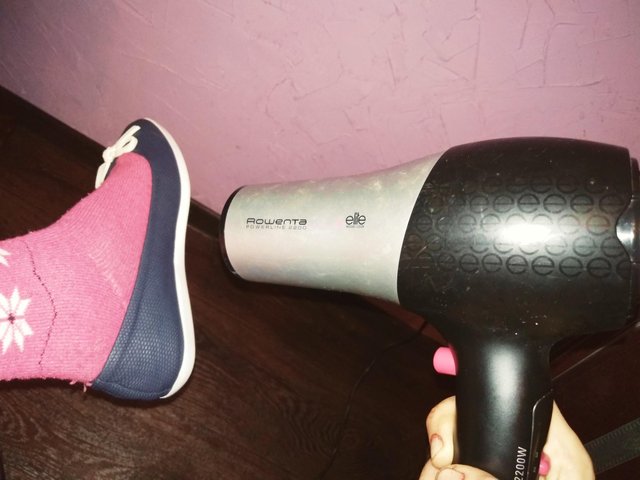 Feel like a model:)) and walk for some minutes to make more tension inside of the shoes.
Wet material + hot air stream will make material soft, and it will be enlarged thanks to our thick socks and walking.
Ready!
As a rule, it helps to add 0,5 cm to any shoes and boots, so + 1 size!