Hello steemmonsters lovers,i think you all are busy in tournaments and in pushing up trophies.i too busy in it.i am striggling in Gold 1 league bcz more experinved players are there in this league.so i need to learn from my opponents and have to use some tricky strategies to surpass this league.
Coming to quest reward, i got these 3 cards.these cards i got were when i was in silver league and now in gold league i didn't got quest reward bcz i am getting pirate attack and other 2 splinters.so i don"t have maxed ones.
Anyhow here are 3 cards i got........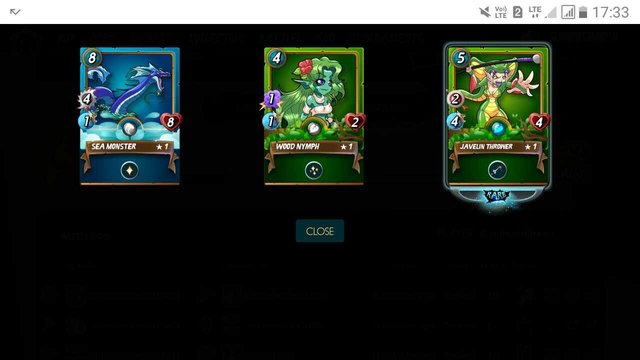 I didn't got any epic or legendary card.hope i will get them in next quest
Thanks for reading,
Happy clashing,
Yours @summisimeon