Hello steemmonsters lovers,today i would like to share my quest reward with u all..i completed pirate attack and i got only 2 cards after opening the box...
I don't know why i got only 2 cards i felt littles bit sad for this...actually i have to get 5 cards.......but i am lucky i got legendary card and one rare card in it...
The legendary card is lord arianthus i forgot to make a screenshot but i finally made this one..
Here is the pic...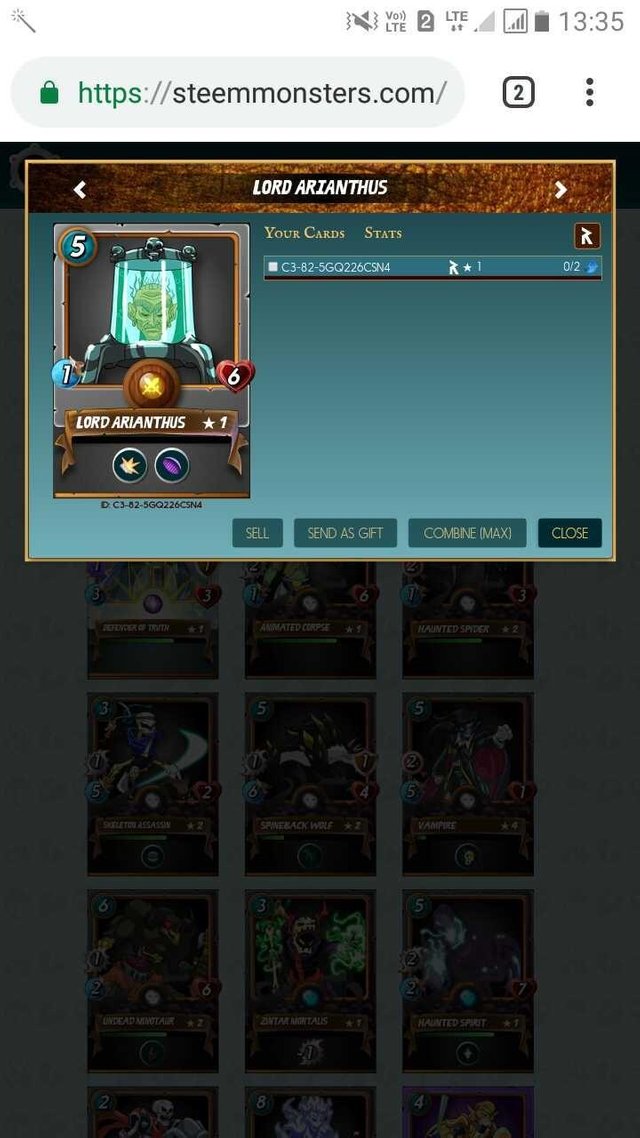 I am happy eventhough i got 2 cards..
This is my 2nd legendary card that i got..
Hope i will get summoner cards in season rewards or quest rewards...
Because game depends mainly on summoners...
I was bust last 2 days so i didn't made a post yesterday...i think you all are busy in playing steemmonsters..hope u all get legendary and epic cards as your rewards..
Thanks for reading,
Clash on,
Yours @summisimeon