Hello dear Steemians,
---
Another free days for me after having few shifts over last weekend, good weather in Scotland, sunny and 24-26 C unbelievable warm but we are happy here in North be spoiled with it. I think this time many shops did profit from selling summer clothes and ice-shops have many visitors.
What we noticed here, the water bottles in shops, especially mineral water are quickly gone. Watching program in Germany and hearing from our relatives the shops there are also have problem with water supplies.
---
---
PRIMARY COLORS
While enjoying our sunny day I prepared a new painting for you, dear friends. This time had to limit myself with colour palette as I am still waiting for new colours they suppose to come tomorrow. My black color tube I had to cut to get the rest of paint from the wall. Luckily did not need much. I have a lot of YELLOW some BLUE and RED, as they are PRIMARY COLORS you can create the other tones from them anyway. I usually mix the rest of tones. But of course you definitely need BLACK and WHITE because you can't replace or mix them.
"Who are You?" by @Stef1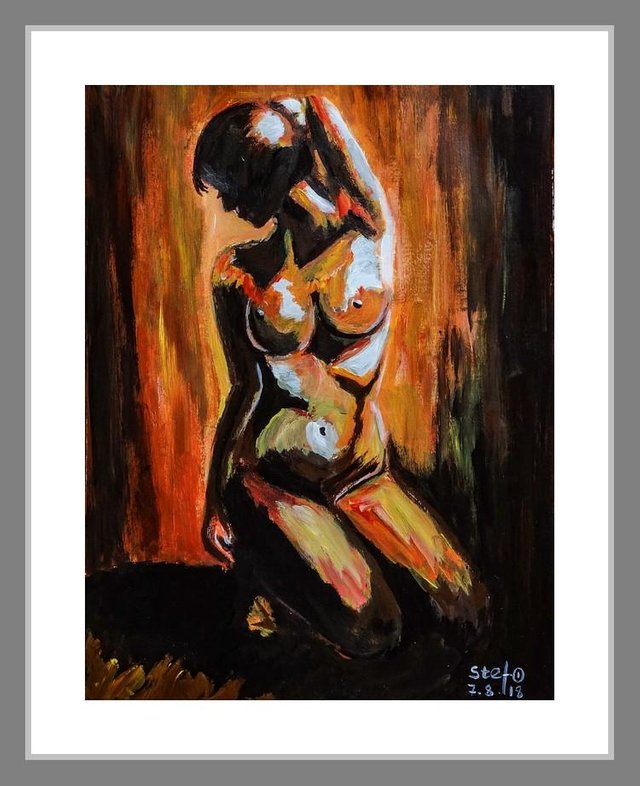 IMPRESSIONISM STYLE PAINTING
My today's work I decided to play with highlights and shadows, as you know I love it, especially when using IMPRESSIONISM style for that and what is the best subject if not the beauty of body. The impressionism style is the best when you do not want to reveal everything like in painting a nude models, I do not like to reveal their faces, because the MYSTERY is something that capture the eye of such curious species like HUMAN BEING if we do not know something then we are triggered with this sense CURIOSITY that reflects us and make it more attractive for us. We still have an adventurer in us and looking for something unknown.
---
---
Acrylic painting "Who are You?" by @Stef1
My step-by-step process and materials: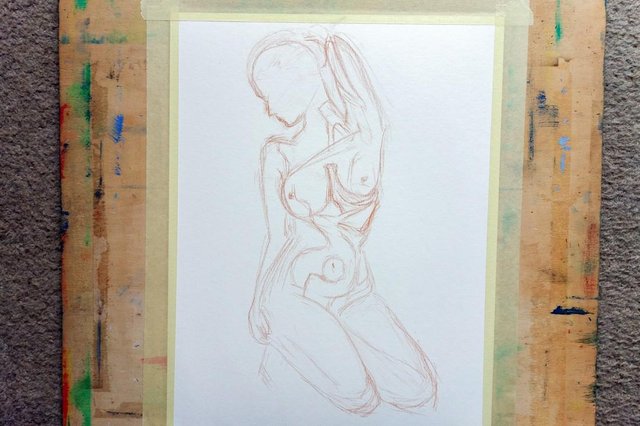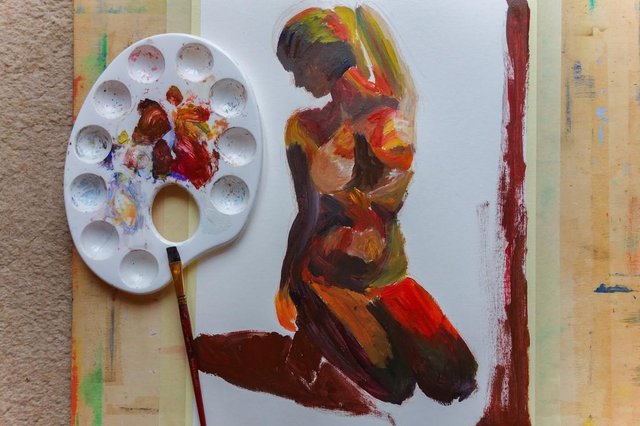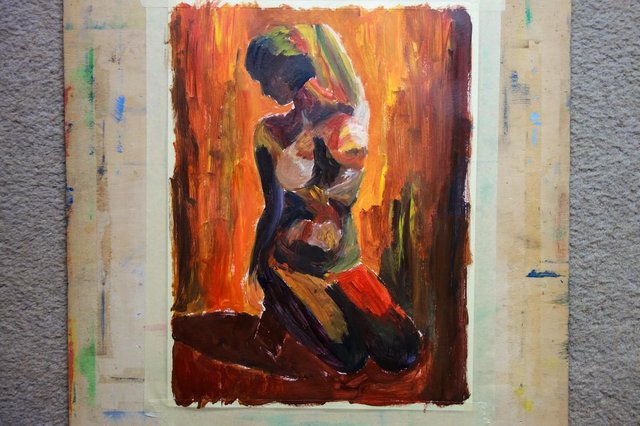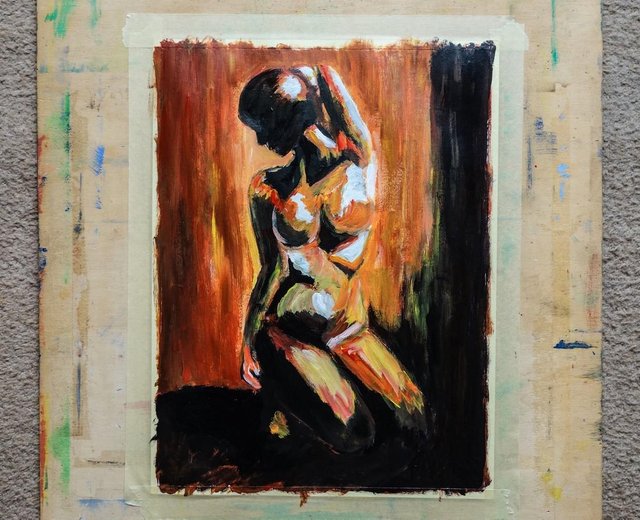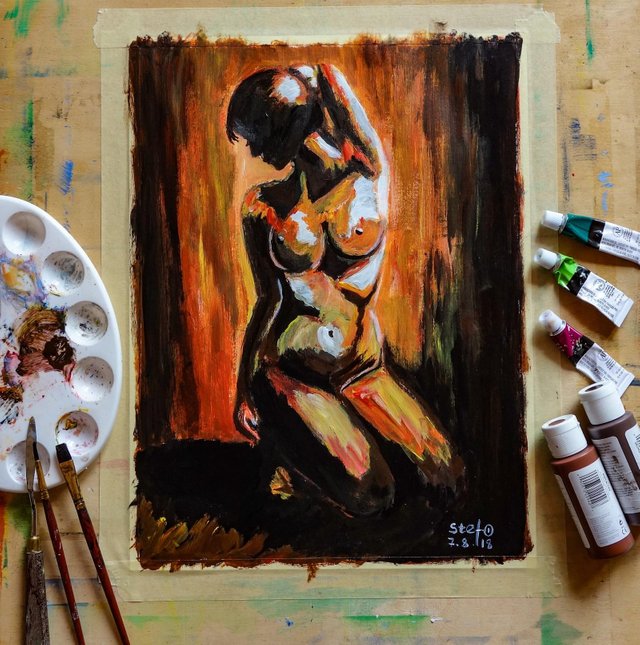 ---
---


---
---
I hope you enjoyed my post and thank you for viewing :-)