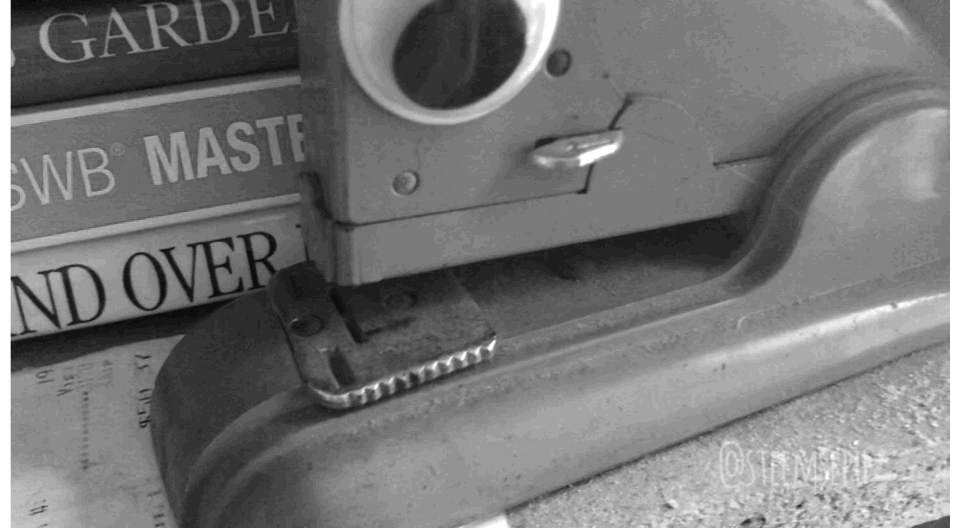 Manufacturer: SwingLine Inc.
From: Long Island City, New York.
Model: Speed Stapler 3
Aspirations: Wants to be in black and white movies. Likes GIFs too though.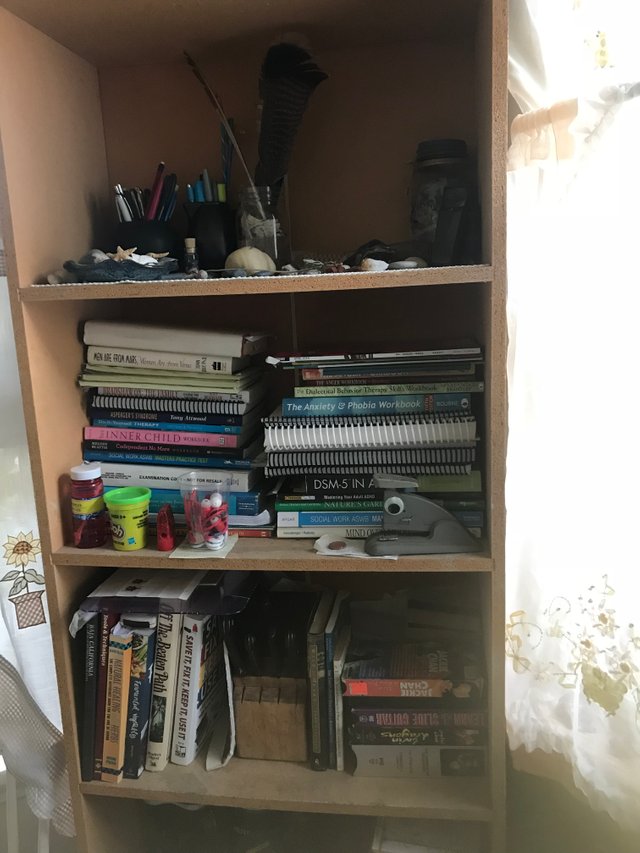 This googly fella comes from a friend's library. It was probably used to secure many, many, many, many, many, many, many, many, many, many, immigration services documents. I guess you could say it's helped to serve many people.
If I were a stapler, I would want to be this one. Seems durable, mechanical, yet non-electric. It still works quite well. I think it is missing a rubber piece missing, but those fast and furious days of getting fist slammed, and palm slapped are probably behind it now. No need get weighed down by gear.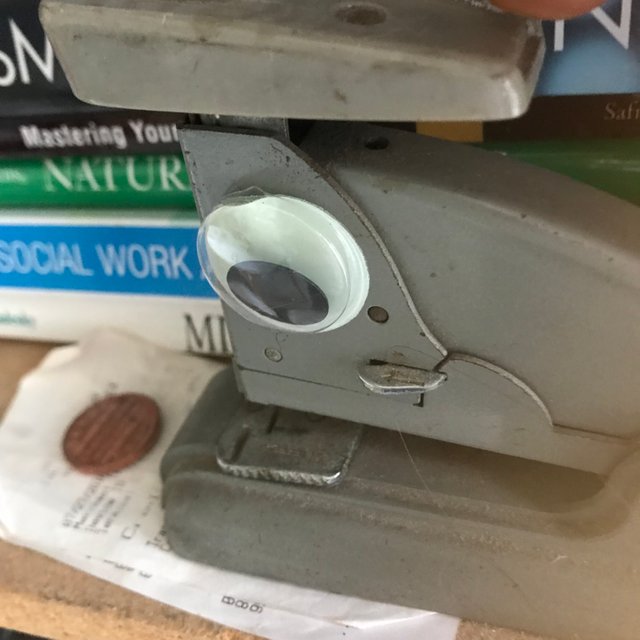 I think it likes Jackie Chan movies. Don't we all?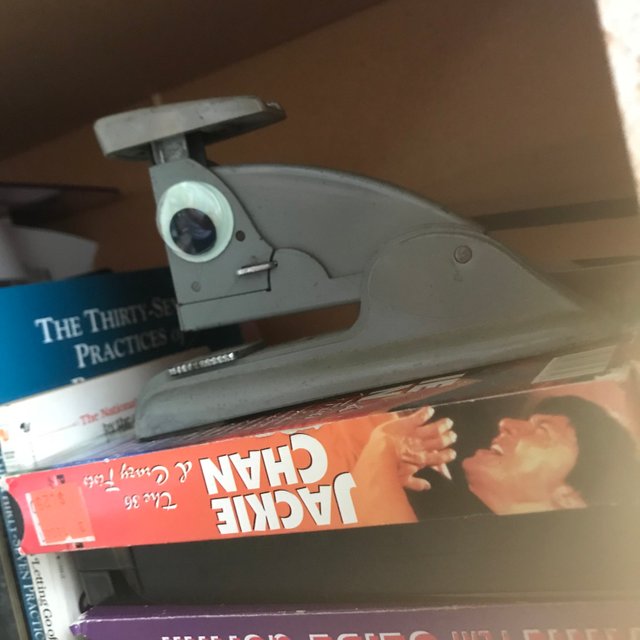 It doesn't really have a name... or maybe I just don't understand it's click clickity language.

I wanna call him "clucker" but I think that is a bad word on the west side... Got any suggestions? Leave a comment.

Serving The Community: Dust Bunny @dustbunny
Did you hear about this special googly eyed member of the googly eyed universe?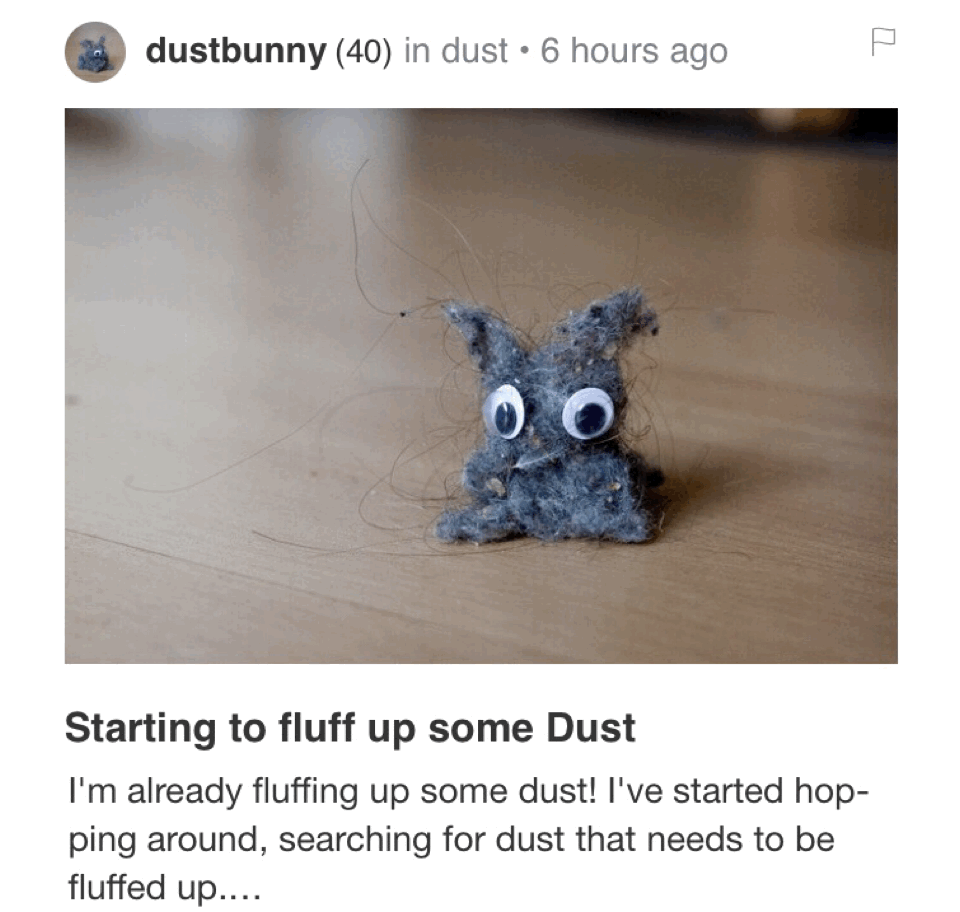 This little guy is so cute and helpful. You'll never need a vacuum, right?
"
I've started hopping around, searching for dust that needs to be fluffed up. @fraenk has given me just the right amount of SP to prevent dust rewards from getting swept under the rug, and that's exactly what I'll be doing.
I'm watching a small number of accounts right now and I'm looking at both their outgoing and incoming votes to protect any potential dust that would get lost on payday."

Thanks for reading. I hope you got a chuckle. Wish me luck and leave a comment with your name suggestion.
Next: Part 2 of a post series featuring pinball and steel drum stuff. Click here to see part 1.

This was posted with esteem first! They give me big upvotes. This post may also appear on my Wordpress, but rest assured the links come right back to us here at Steem. This is a simple strategy to expose Steem and Esteem to new bloggers.