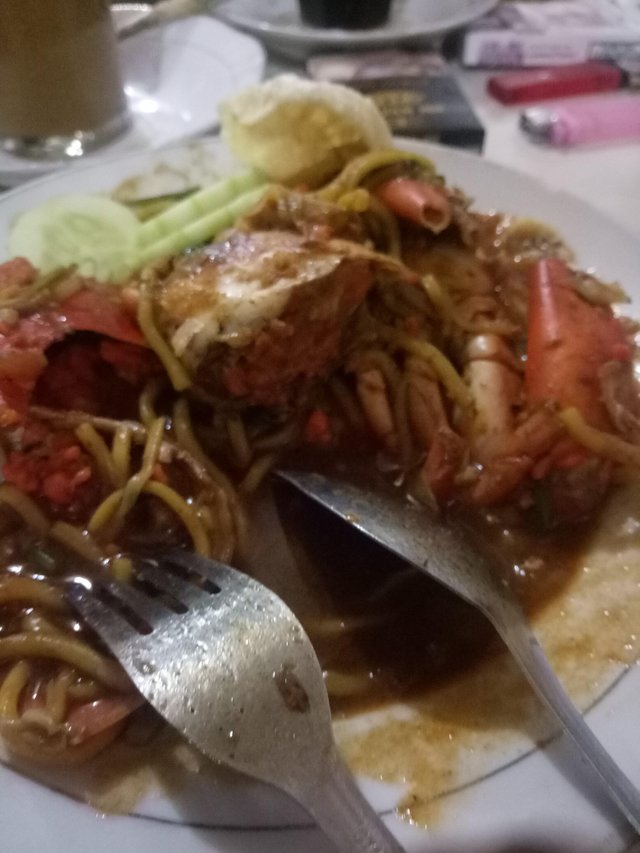 Makanan adalah salah saboeh nikmat donya yang neubri Allah.seuhingga leupah na meurasa bak lidah teuh qate tapajoeh mi bieng..
Mi bieng bagi kamoe yang hana alergi dan hana peunyaket kholesterol adalah makanan yang cukoep ta hawa.meunyoe pah lom bieng meuboh.nyan pu ta tanyoeng leumak that that.tapi beuthat jeut pajoeh kamoe pajoeh rhem rhem cit.han ta tujeut karat that lage yoeh masa jameun dile.pu yang na ta rampoet aju.
Biasa jih kamoe mita bieng bak gudang atau bak agen.baroe kamoe me bak tukang peugoet mi.jadi koen teurimoeng bereh bak awak meukat mi.meuhan han pah lage ta hawa.kareuna meunyoe ata bak awak meukat pane na meurakaboen that.asai bieng kajeut.
Meunyoe yang ta peugoet bieng ubit ubit nyan hana meurasa sagai.yang na meurangkem sagai lam pingan.tapi meunyoe biwng rayek ka le asoe joh.adak ya pluek pih hana that hek le.