Assalamualaikum Steemians...
Pagi indah dihari jum'at yang penuh berkah. Bertemu lagi dengan saya @salman.craf steemians. Pada kesempatan kali ini saya ingin membagikan tentang sebuah rutinitas yang diadakan disebuah sekolah tempat saya bekerja.
Sekolah merupakan tempat pembelajaran. Guru dan siswa saling berinteraksi dalam menggali ilmu pengetahuan. Namun, pendidikan tidak hanya sebatas tentang materi. Kita harus menanamkan sifat-sifat Religi kedalam Mean Sheet siswa kita. Salah satunya adalah dengan membaca kitab suci Al Qur'an.
A beautiful morning on a Friday full of blessings. Meet me again @ salman.craf steemians. On this occasion I want to share about a routine held at a school where I work. School is a place of learning. Teachers and students interact with each other in exploring knowledge. However, education is not only limited to material. We must instill the characteristics of Religion into Mean Sheet of our students. One of them is reading Qur'an.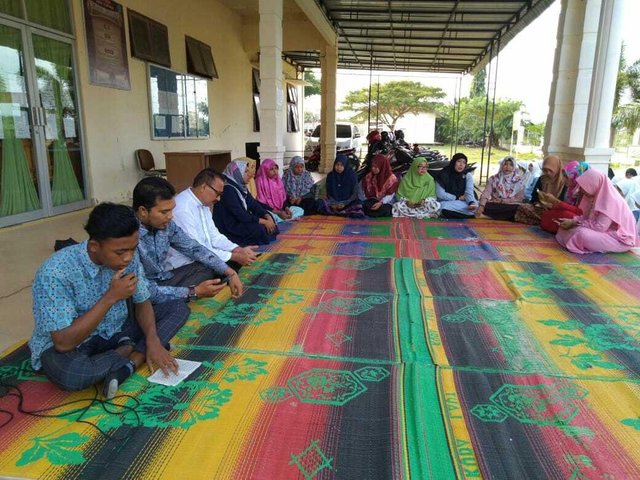 ---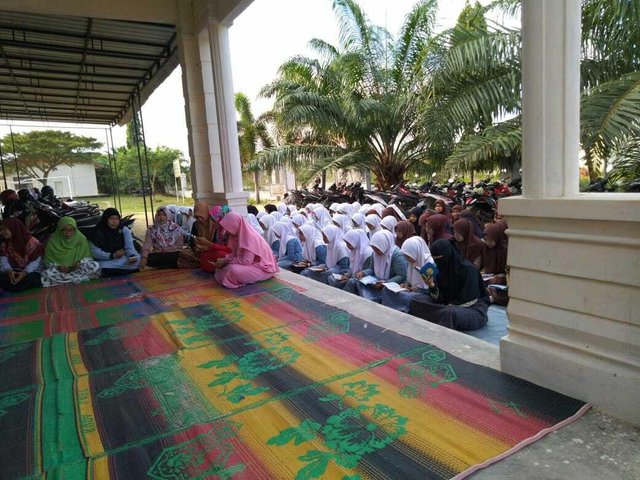 ---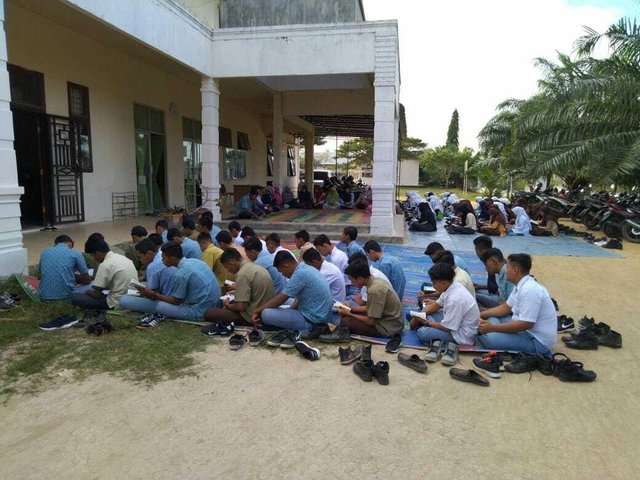 ---
---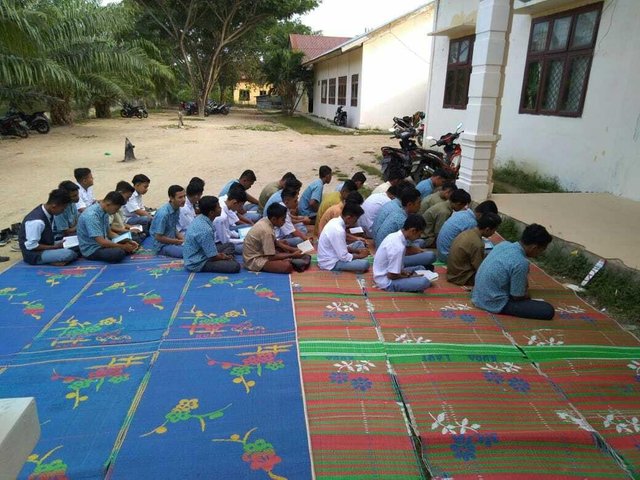 ---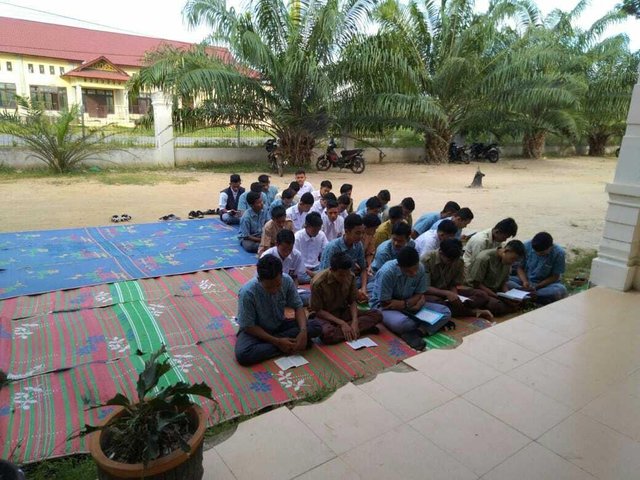 ---
Rutitas ini selalu dilakukan secara aktif dihari jumat. Guru dan siswa bersama sama dalam melakukan kegiatan tersebut.
Sifat religi wajib kita tanamkan kepada siswa kita. Agar mereka tidak hanya pintar namun juga berakhlak mulia. Peduli dengan sesama, menolong yang lemah dan tetap menjaga iman mereka.
Rutitas is always active on Friday. Teachers and students together together in carrying out these activities. We must cultivate the nature of religion to our students. So that they are not only smart but also noble. Care for others, help the weak and keep their faith.